How Organizations Can Prevent Skill Shortages
Celebrating the leaders and experts that are powering education into the future, host JW Marshall sets out to ask the "right questions" in EdTech to understand the changes in policy and technology that will power our universities, trade schools, and companies – and drive growth in upskilling certifications.
In the workplace, there are constant conversations surrounding how employees can perform better. What if it's time to shift the conversation to what employers can do better to ensure their employees are not only performing to the best of their abilities but are growing in their careers within their own companies. For more insight into this issue, JW Marshall, Host, Voices of eLearning, spoke with Matthew Daniel, Employer Solutions Principal, Guild Education. It's Daniel's job to help ensure that companies like Nike, Cigna, and Microsoft have a solid pipeline of talent, especially coming from inside their own organization through talent development.
After a year of undeniable challenges, Daniel believes that employers need to recognize when there are opportunities to invest in durable skills, so that you position your talent to not just get through whatever curve we're in right now, but for future challenges that arise. "We all know the next 12 months are going to require a lot of flexibility from all of us," Daniel said.
So how exactly can organizations take a step back and make the changes needed to ensure their workforce doesn't have a skill shortage? "The first thing is, we've got to start talking about it. Like if we're not acknowledging that what we're doing is creating some of our own skill debt, by only giving people the skills they need today, then we're just going to keep doing what we need," Daniel explained. He posed a difficult, but important question, "Have we essentially created our own skill shortage by only investing in people, the skill that they need to do when they perform their job today?"

Latest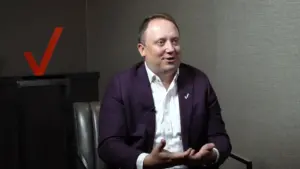 December 1, 2023
For a special episode of The Verizon Partner Network the focus was on the considerable role of partnerships in the Verizon Partner Program and the leaders shared their perspectives on the initiative. Their conversation brought about a lot of thought-providing context on the evolving telecommunications landscape. In today's era, collaboration and integration are key to […]
Read More