How Temporary Modular Classrooms Help Schools
Temporary modular classrooms help schools that face a large variety of challenges, from budgets to rapidly ballooning student body sizes, social distancing needs, and aging facilities.
These flexible portable modular classroom solutions can provide a variety of benefits across campuses, giving districts, charter schools, and private schools a way to creatively ensure their schools are optimally tuned for the best possible educational environment.
Modular Classrooms Help Schools in Addressing Common Educational Challenges
In school settings, modular buildings can:
Alleviate Overcrowding in Classrooms
Overcrowding can result from a variety of causes, from rapid enrollment growth to district consolidation. However, it's critical that districts not let overcrowding dampen the learning experience for students. By adding modular classrooms help schools alleviate this overcrowding, schools can achieve smaller class sizes that have been proven to be ideal for better learning outcomes. Modular buildings also provide teachers with more permanent places to work and keep students from having to adapt to gymnasiums, cafeterias and other non-ideal locations where learning may have to take place if overcrowding is not accounted for.
Provide On-Site Swing Space for Renovations and Construction
Renovations of aging campuses, health and safety projects, foundational work, and expansion all require significant resources and bring along disruption to match – but modular buildings can help ease that burden. By providing swing spaces for classes to take place, faculty and staff to work, and more, districts can maintain productive learning and safety without missing a beat. It's even possible to create an entire "swing school," should the need arise.
Help Accelerate Campus Opening
New start-up schools, limited room for expansion of existing campuses, and more can all lead to the decision to create additional campuses – and modular buildings can help get them up and running faster than ever. Modular buildings can be leased until capital dollars allow for permanent spaces, giving schools a way to open and begin operating on time and on budget. Once permanent construction takes place, the modular buildings can simply be removed.
Provide Key Space for New Programs
In today's ever-changing world, schools are pressed to provide more and more beneficial programs for students adapting to this rapid pace of innovation, and modular buildings can provide an efficient way to give those initiatives the space they need. From grade offering additions to STEM programs, special education and more, modular buildings open up a world of possibilities.
In addition to these key offerings, modular buildings offer many other benefits for campuses, including:
Scalable size, allowing for removal of units or expansion when necessary
Monthly lease payments to avoid large capital expenses without sacrificing results
No large maintenance costs when leased
Returnable and relocatable when their work is finished
Minimal site and ground disturbance alongside easy-to-maintain interiors
Modular buildings can play roles well beyond temporary classrooms, as well, as they're suited perfectly to serve as administrative offices, laboratories, locker rooms, cafeterias, libraries, health clinics, counseling centers, tutoring centers, and more.
Choosing Vanguard
Vanguard is proud to be a leader in the provision of modular buildings for educational purposes, providing a way forward for districts and schools in need of efficient, cost-effective and productive solutions for their student bodies and beyond.
To learn more, request a quote or call 877.438.8627.
Latest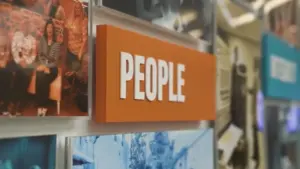 November 29, 2023
At IC System, the language of empathy speaks louder than the transactions of debt collection. In a compelling video feature, IC System's dedicated team casts a spotlight on their unique approach—combining heartfelt empathy with innovative solutions to navigate the often challenging landscape of financial obligations. IC System champions a path of compassion, delving deep […]
Read More