IBM and Ghana's TECHAiDE Team Up to Empower Ghanaian Women and Girls with ASANKA
For ten years, Ghanaian entrepreneur Kafubi Prebbie has been leading the technology company TECHAiDE, which aims to enhance the education of young women through technology. Solving gender inequity and poverty means, for Prebbie, providing services like community computer labs, mobile hotspots, and products like ASANKA. The Ghanaian word for community grinding bowl as well as an acronym for All Subjects and New Knowledge Access, this hotspot and content service is the latest step for the company, and a landmark corporate partnership with IBM.
IBM's Corporate Service Corps is the company's philanthropy service, not unlike the Peace Corps, that sends employees around the globe to collaborate with entrepreneurs and NGOs to magnify their effectiveness. Last year, 6 IBM employees joined Prebbie to develop ASANKA. All told, that was nearly $400,000 of skills. While this expertise was obviously helpful for TECHAiDE, the IBM team reported the experience was one of their career highlights. Here, business and social impact teamed up.
Given his goal to inspire and develop women's education, TECHAiDE's Prebbie said he took inspiration of his own from the powerful women working at IBM. "It's important to us to empower women," Prebbie said. Following up on that value, ASANKA recently started the ASANKA Girls Network, a group geared toward inspiring young women to pursue careers in technology.
This partnership benefitted those involved, of course. But more importantly, it helped girls and women all across Ghana with true, concrete support. ASANKA, TECHAiDE, and IBM empowered women and, together, did their part to make a better world for all.
Latest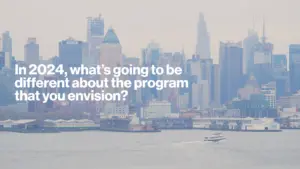 December 1, 2023
In the dynamic telecommunications landscape, Verizon's Partner Network continues to evolve, adapting to new trends and opportunities. For another segment featuring Mark Tina, VP of Indirect Channel Distribution and Channel Chief at Verizon Business Group, he explores exactly what types of significant changes and advancements the Verizon Partner Network will see in 2024. In this […]
Read More