Instructional Design Tech Improves Remote Higher Ed
While higher education's continued transition to online learning can be described as clunky at best, there are some signals that the chaos will ultimately bring more elegant instructional design solutions more quickly.
The coronavirus (COVID-19) pandemic has forced educators, learners, and their families into an education experiment, one in which they must navigate fluctuating schedules, new methods of delivering teaching and training, and confronting technological challenges. To help, Coursetune, a curriculum blueprinting and learning design collaboration firm, released its new CoursePlan application for individual instructor use. CoursePlan helps educators plan courses by identifying course bloat and alignment gaps at-a-glance early on in the process.
The software provides a comprehensive view of course objectives, learning objectives, learning activities, and assessments with design capabilities for a multitude of formats; online, remote, face-to-face, Hyflex, and blended. "Instructors are often surprised when students don't meet the learning outcomes in a course and they wonder what went wrong but not anymore," said Maria Andersen, Coursetune CEO. "Our visualizations help instructors to see the alignment gaps between objectives, learning, and assessment, allowing them to create engaging, flexible, quality curriculum that works."
In another example, Baylor University announced last month the launch of a new partnership that will offer all faculty in-depth resources within the university's learning management system (LMS) that can be mobilized in the online, hybrid, and face-to-face instructional environments. The university, which serves more than 18,000 students, is working with a Dallas-based independent instructional design firm, iDesign, which has worked with more than 100 institutions to design, to build and support online courses. Through the partnership with iDesign, Baylor faculty will also gain access to the company's popular Online Teaching Pathway, an immersive course sequence designed to provide faculty with an immediate primer on best practices in remote teaching. Through the short-form courses, faculty and other higher education professionals will be able to access vetted teaching resources, practice examples, and effective techniques used by experienced online instructors.
For more higher ed instructional design ideas and resources, click below:
UK Libraries Expands Digital Opportunities for Teaching and Learning With CreateUK
Preparing faculty, students for Fall 2020 main objective for TLT | IDT
5 tips on how unis can do more to design online learning that works for all students
4 Ways to Elevate Your College's Blended Learning Experience
Teaching this fall is not 'glorified Skype'
Latest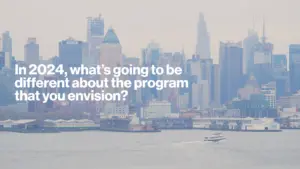 December 1, 2023
In the dynamic telecommunications landscape, Verizon's Partner Network continues to evolve, adapting to new trends and opportunities. For another segment featuring Mark Tina, VP of Indirect Channel Distribution and Channel Chief at Verizon Business Group, he explores exactly what types of significant changes and advancements the Verizon Partner Network will see in 2024. In this […]
Read More