More Investment Dollars Flow for Global Education Initiatives
The Global Partnership for Education (GPE) will provide an additional US$250 million to help developing countries respond to the immediate and long-term disruptions to education caused by the COVID-19 pandemic. This brings GPE's total coronavirus response funding to more than US$500 million. The funding will help sustain learning for up to 355 million children in 67 countries.
The move comes in response to extremely high demand for GPE's support. Since the launch of GPE's COVID-19 fund on April 1st, 48 countries have applied for US$511 million in emergency grants, and more are expected to apply in coming weeks.
GPE's response comes amidst growing concern that the combined impact of school closures and economic hardship caused by the pandemic will increase inequalities and roll back hard-won gains in improving education in some of the world's poorest countries. This in turn would have adverse impacts on future economic growth, peace and stability, environmental sustainability and on health outcomes – including countries' abilities to respond to future pandemics.
"GPE's swift response will help mitigate the immediate impacts of this crisis, but it is nowhere near enough," said Julia Gillard, GPE Board Chair. "We need global action to protect and finance education in order to prevent irreparable damage to our children's futures."
More than 80 percent of the 1.2 billion children currently out of the classroom due to COVID-19 are in developing countries, where school closures are compounding an already urgent learning crisis.
"The coronavirus pandemic could exacerbate inequalities and force tens of millions of children out of school forever," said Serigne Mbaye Thiam, GPE Board Vice Chair. "This would be a devastating loss, both for children's futures and in our global fight against poverty."
GPE has already allocated US$125 million to 10 countries, where the funds are supporting the roll-out of distance learning programs that prioritize the most vulnerable and disadvantaged children, including girls, children with special needs and disabilities, and children without access to electricity or internet connectivity. The partnership has also provided US$7.5 million to UNESCO, UNICEF and the World Bank to ensure countries can benefit from economies of scale, learning and best practices.
"Disrupted learning and losing the lifeline of school could permanently derail millions of children's lives," said Alice Albright, GPE's Chief Executive Officer. "GPE is helping our partner countries keep students learning and plan how to get children safely back in school, and working with Ministries of Education to re-imagine education for a post-pandemic world."
The additional funding, approved at an emergency session of GPE's Board of Directors on Friday, brings the total response of the partnership to US$509 million, making GPE the largest provider of funds dedicated solely to education in the global coronavirus response thus far. On March 25, GPE provided close to US$9 million to UNICEF to help 87 developing countries plan their responses to school closures. On April 1st, the partnership announced a US$250 million response fund, including US$225 million to help 67 countries implement these response plans, and US$25 million to support global and regional learning.
Latest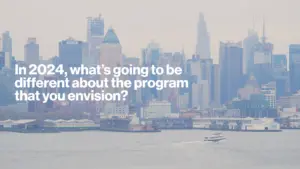 December 1, 2023
In the dynamic telecommunications landscape, Verizon's Partner Network continues to evolve, adapting to new trends and opportunities. For another segment featuring Mark Tina, VP of Indirect Channel Distribution and Channel Chief at Verizon Business Group, he explores exactly what types of significant changes and advancements the Verizon Partner Network will see in 2024. In this […]
Read More