Study: American Students Display Average Tech Skills
American students scored slightly above average when it came to tech scores. How can that be when young people are thoroughly inundated with tech on a regular basis?
Is there a disconnect somewhere in the education students are receiving? Daniel Litwin and Tyler Kern discuss on this excerpt from Business Casual.
Tune in to MarketScale Radio LIVE every Wednesday and Friday morning at 9 a.m. CT for Business Casual with Tyler Kern and Daniel Litwin. From interest rates to esports – we'll be talking all things B2B.
Latest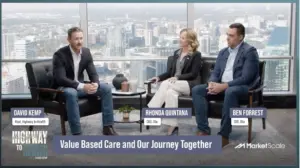 December 7, 2023
As of recent times, the healthcare industry has been progressively shifting towards value-based care, a model that emphasizes patient outcomes over the quantity of services delivered. This transition represents a significant shift that promises to enhance patient experiences and outcomes while controlling healthcare costs. With a growing emphasis on this approach, especially over the […]
Read More