How Virtual Schools will Lead the 'Next Normal'
For some industries, 2020 was a boon to business. Their vision and innovative thinking were finally acknowledged and given the attention they deserved. One of them is education–specifically online learning and virtual schools.
Online learning is growing rapidly and is well-positioned to be the next big thing in education. In fact, virtual schools are on track to be an increasingly popular choice among students and parents even after they get the green light to go back to traditional, in-person instruction.
Teachers, too, see the benefits. Why is it becoming so popular, despite concerns over excessive digital screen time? What do virtual schools have to offer in our "next normal," outside of helping everyone avoid exposure to COVID-19?
Wall Street approves, industry sees cash infusion from investors
The global edtech market is expected to reach $285.2 billion by 2027, growing at a CAGR of 18 percent from 2020 to 2027. Recent reports show that investments in edtech startups reached $2.2 billion last year–a 30 percent increase from $1.7 billion in 2019.
Funded by such marquee-name investors as Andreessen Horowitz and Union Square Ventures, edtech startups–whose technology underpins the infrastructure of many virtual schools–found a silver lining in the pandemic and used it as a springboard to develop and market new innovations. Video conferencing platforms like Zoom and Google Meet, used now by traditional-turned-online schools, continue to rise in popularity, too. In fact, Zoom's stock spiked almost 400 percent last year, as reported by The Motley Fool.
On Wall Street and among investors, the popularity of edtech and video conferencing is a good indicator of how the online learning industry will fare in 2021 and beyond. Indeed, virtual schools seem to be attracting devotees among a brand-new population, all of whom are drawn to the diverse variety of perks and innovations afforded by learning and instructing in a digital environment.
Social isolation, Zoom fatigue already solved in virtual schools
In early 2020–the beginning of the COVID-19 era–traditional schools abruptly took on digital learning via Zoom or Google Meet. It was a rocky start by many accounts, with some serious concerns expressed over too much screen time or "Zoom fatigue." Added to the list of online learning issues were social isolation and less-effective, teacher-centric instruction (as opposed to an asynchronous, student-centered and project-based approach).
But many virtual schools, with their digital-native DNA, had already addressed these issues and innovated accordingly. For example, where kids at traditional schools avoid isolation by socializing between classes on the front steps of the school or the bleachers or a lawn on campus, virtual schools offer student socialization via casual online meeting places or clubs, created based on shared interests.
Virtual schools have also de-emphasized digital screen time, with options for students to work independently, but not at the expense of losing their focus. To accomplish this, some virtual schools foster greater interest in a subject by offering curricula specific to the interests or future careers of the individual student. Operating under the idea that students thrive when learning is relevant, these virtual schools engage students with experiential learning outside of the regular Zoom classroom for a more immersive experience. In some cases, students are even paired with real-world experts. Throughout, teachers ensure their work incorporates academic standards in all the core subjects.
The flipped classroom model is also popular among virtual schools. More effective than synchronous learning, the flipped classroom model switches the traditional two-step education process of information transfer (lecture) and learning (sense-making). In doing so, the "aha" moments for students occur during class time, when teachers can help students better understand the material they've consumed on their own before class. In this way, more is made of virtual classroom time and learning truly takes place.
It's this outside-the-box, buck-the-traditional thinking that sets virtual schools apart and makes them an increasingly popular choice among students this year and beyond. But what about virtual teachers? How can they benefit?
Flexibility is the dominant benefit for virtual school teachers and staff
Teachers and staff in virtual schools have also discovered that the online teaching environment has significant benefits, and virtual schools are seeing the number of applicants increase because of them. For example, one virtual high school fielded more than 400 applications for only three open positions. That's for several reasons. First is the flexibility factor. A bright spot for many in 2020 was the transition to remote work, which afforded employees across industries greater flexibility in their schedules and work locations. While many companies may require a return to brick-and-mortar offices once it's safe to do so, virtual school teachers and staff are perpetually remote and able to take advantage of this flexibility for as long as they hold their positions.
Virtual school teachers needn't be full time, either. Staffing models at some virtual schools allow for hiring part-time TAs whose expertise is ultra-relevant to student interests. These may be college students or other people in the real world who aren't necessarily credentialed teachers but can provide some instruction based on their own expertise.
Teachers at virtual schools also have more flexibility in developing their own curricula. For example, some virtual schools empower teachers to create classes based on their interests and student demand. So instead of "Physics" or "World History" they lead shorter classes like "Physics of Star Wars" or "Intro to Buddhism" that still satisfy core subject requirements but are introduced in a more creative, engaging way.
And what about concerns over how student performance suffers more in an online-learning environment? Not necessarily warranted. Studies show that student performance is directly correlated to the student's perception about whether or not the teacher cares about them personally. Virtual school teachers are at an advantage over those in traditional schools: Virtual classrooms are smaller, providing more opportunity for teachers to connect with their students and deliver that personal attention students need to thrive. So, when that personal connection is made, it doesn't matter where the student and teacher are located for the student's performance to shine.
COVID-19 has put education under the microscope, and, as a result, many chinks in the armor have been discovered. But it's also opened the door to debates about the effectiveness of new approaches to learning that don't involve in-person instruction. Indeed, as we move through 2021 and into the years beyond, virtual schools that have already mended these chinks will finally gain a seat at the table and impact the education industry forever.
Follow us on social media for the latest updates in B2B!
Twitter – @MarketScale
Facebook – facebook.com/marketscale
LinkedIn – linkedin.com/company/marketscale
Latest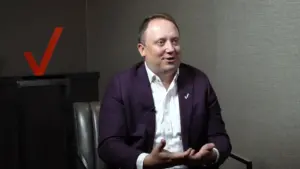 December 1, 2023
For a special episode of The Verizon Partner Network the focus was on the considerable role of partnerships in the Verizon Partner Program and the leaders shared their perspectives on the initiative. Their conversation brought about a lot of thought-providing context on the evolving telecommunications landscape. In today's era, collaboration and integration are key to […]
Read More