Why Getting "Back To Normal" Isn't Enough For Education
There has been a mantra of sort that has pushed leaders in all industries forward during the difficult moments of the COVID-19 pandemic: Back to normal.
That has extended to the field of education, where getting kids back into the classroom and having things feel like they did at the end of 2019 has been a goal for politicians and school boards.
Yet some leaders, like Caesar Mickens Jr., the Director of Professional Learning and Innovation with Centric Learning, are hoping leaders realize that simply getting back to normal isn't acceptable. For many students, especially children of color and children whose families are struggling with economic challenges, the baseline never has been good enough.
"We have this big achievement gap that has existed for decades – literally decades – and it's between students of color and economically disadvantaged students. Something is not right about this for this to exist like that, and we're not doing anything about it," Mickens said. "What we're preparing these students for is a futile existence where they have to work two or three jobs to survive. Many don't graduate. What we need to figure out is how we eliminate this gap.
"They've only started talking about learning loss when it was white, middle-class students being impacted on it. And this is international, not just the United States. Now, everybody wants to talk about learning loss. We're going to take this opportunity for them to continue this process of accelerating learning and using strategies we know will have an impact."
Those strategies include extending learning into a year round process. While students may grown at the idea of summer school, Mickens said branding a program a 'summer challenge' often can increase buy-in. So too can allowing educators to deploy project-based learning.
"Give us some lanes to work with students on that level. I would use a project-based learning model and tutoring. Those have proven to be the most effective in accelerating students' learning," Mickens said when asked what he would tell politicians looking to invest funding into education as COVID cases continue to fall. "I'd say give us an opportunity to invest and integrate that into the K-12 system."
Latest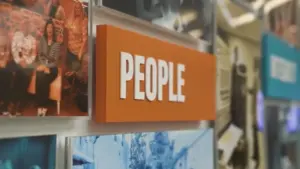 November 29, 2023
At IC System, the language of empathy speaks louder than the transactions of debt collection. In a compelling video feature, IC System's dedicated team casts a spotlight on their unique approach—combining heartfelt empathy with innovative solutions to navigate the often challenging landscape of financial obligations. IC System champions a path of compassion, delving deep […]
Read More