E2B: Energy to Business: Post-Pandemic Demand, Pricing Point To Optimistic Natural Gas Outlook – Part 1
The natural gas industry is coming off a volatile year, but there are reasons to be optimistic. In the first of a two-part conversation with E2B: Business to Energy host Daniel Litwin, Steve Hendrickson, President of Ralph E. Davis Associates (RED), walks through the various factors that could supply and demand and future prospects for the industry.
There are many factors impacting the natural gas market, both internal and external. COVID-19 saw demand dry up in an already oversupplied market. At the same time, renewables were also growing at a record pace. So, where does natural gas fit into the picture?
"The demand effects of the pandemic on energy consumption correlates to less economic activity. In the decade before, there was a huge growth of unconventional production, which led to an oversupply, harming prices for everyone," Hendrickson says.
Another current challenge is capital. It was more freely available pre-pandemic. Now, there's much less influx of new money. "The industry is striving for better capital discipline. People want to see companies maintain production and growth with their own cash flow," Hendrickson explains.
To do that, companies have to focus on their best assets. Drilling for new wells has slowed because the investment dollars aren't there, nor is the demand.
The production decline has more components than just the pandemic and economic uncertainty. RED released a study in 2020 to dig deeper. "The study looked at the underlying issues of production decline, illustrating that unconventional resources had high decline rates, and much of the production was coming from those wells," Hendrickson notes.
With the balance of supply and demand equalizing, natural gas prices could rebound later this year, and Hendrickson also sees opportunities for the future. He notes that the continued reduction of coal consumption provides natural gas the chance to take that market share since it emits around half the CO2 emissions as coal. Natural gas and renewables don't necessarily have to be foes either.
One area where natural gas and renewables could coexist is the emergence of innovative pathways to produce and use "green" hydrogen. "It [green hydrogen] does somewhat crowd out natural gas, but at the same time, it is, I guess, perpetuating the use of natural gas, so I think that's favorable for the industry," Hendrickson says.
For the latest insight on the oil and gas industry, head to the Opportune LLP website here.
Follow us on social media for the latest updates in B2B!
Twitter – @MarketScale
Facebook – facebook.com/marketscale
LinkedIn – linkedin.com/company/marketscale
Latest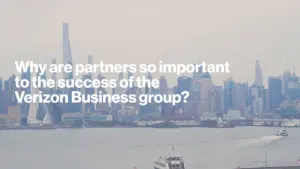 December 1, 2023
A special episode of The Verizon Partner Network focuses on an examination of an industry marked by fierce competition and rapid innovation. But most importantly, how the role of partnerships in a company's success is increasingly vital. Mark Tina, the VP of Indirect Channel Distribution and Channel Chief at Verizon, details why partners are essential […]
Read More