General Motors Brings Maven Program to Austin, TX
General Motors is sliding into the electric fleet game by expanding Maven, a zip-car style service, to Austin, TX, with 20 Chevrolet Bolt EVs. This is good news for those in the freelance driving sector—the fleet will be available for rent starting at $229 per week, which includes unlimited mileage, maintenance, insurance, and limited charging services for drivers.
"Maven is excited to offer an all-electric fleet of shared vehicles for the gig economy," said Julia Steyn, Vice President, General Motors Urban Mobility and Maven. "Austin is a perfect partner for this launch because of the city's commitment to innovation and sustainable transportation."
Maven launched in November 2016 to provide vehicles for rideshare drivers in San Francisco and has since expanded for package delivery and grocery and food delivery drivers. Users can download the mobile app to reserve cars, with no fees attached. The program has already launched in Baltimore, Boston, Detroit, Los Angeles, Phoenix, San Diego, San Francisco, and Washington, D.C., with Austin being the first to use an all-electric fleet.
"We are very pleased that Maven chose Austin for its first all-electric fleet," said Jackie Sargent, Austin Energy's General Manager. "Austin is a community that champions clean air, renewable energy, and increasingly, electric vehicles. Austin Energy will continue to work on innovative solutions that will help Austin achieve its ambitious climate protection goals."
Latest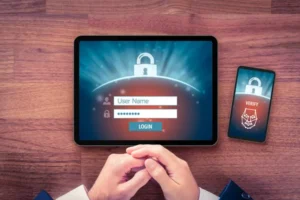 October 3, 2022
KEY POINTS: KEY POINTS: Attacks exploiting multifactor authentication are on the rise. Using MFA fatigue, attackers successfully breached Uber and Okta. Security measures like
Read more