Southern Power Acquires California Solar Facility
A subsidiary of Southern Company, Southern Power, recently announced its acquisition of a solar facility in California, a strong in its strategy of fostering projects with long-term contracts and counterparties with strong credit. Production began on the 20-megawatt (MW) Gaskell West 1 Solar Facility in Kern County, California in October of 2017, and is anticipated to be ready for operations in March of this year. The deal puts the total MW of renewable power generation under Southern Power to nearly 3,500.
Southern Power bought the facility from Recurrent Energy, the company now developing the project. The transaction brings Southern Power's number of solar facilities to 5 in Kern County alone.[1] The company owns 12 total in California. Once the facility is complete, Southern California Edison will be purchasing the electricity and renewable energy credits (REC) generated over a 20-year purchasing agreement. To fund part of the deal, Southern Power will rely on third-party tax equity.
With nearly 50 facilities nationwide, Southern Power is looking to lead the pack in meeting the growing demand for reliable, renewable energy. Their continuing growth into 2018 is a sign that their strategy is up and working, making for consistent and predictable expansion.
Latest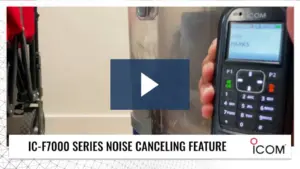 September 27, 2023
In this brief product demonstration video, ICom's IC-F7000 Series receives a mic test of its noise-canceling feature. Through the two demonstrations it is clear the IC-F7000 removes loud ambient noise for clear two-way communication.
Read More