AMETEK's Ultra Precision Technologies Transform Lens Manufacturing: Precitech, Taylor Hobson, and ZYGO Collaborate to Elevate Consumer Electronics Industry
In the hyper-competitive landscape of the consumer electronics industry, one element that delineates success from mediocrity is the ability to consistently manufacture precise, high-quality products. Herein, the role of Ultra Precision Technologies – a collective formed by AMETEK's three businesses, Precitech, Taylor Hobson, and ZYGO – cannot be overstated. They collaborate to achieve a singular aim: to enhance their customers' process and yield control, particularly in small lens manufacturing and metrology for mobile devices.
Precitech is renowned for designing and manufacturing ultra-precision diamond turning, milling, and grinding machines. These sophisticated machines play a crucial role in the creation of small lenses, a key component in many mobile devices that demands absolute precision.
Taylor Hobson, on the other hand, has carved a niche in ultra-precision metrology. Their advanced instrumentation enables precise measurement and analysis of surface form and finish, a critical aspect in the quality control of small lenses.
Completing this triumvirate, ZYGO provides optical metrology systems and optical components, specializing in non-contact optical measurements, thereby adding another layer of precision and reliability in the manufacturing process.
When combined, these three powerhouses form an integrated, comprehensive solution, encompassing every stage of small lens manufacturing, from the initial cutting and shaping to the final quality checks. Their collective expertise enhances the quality and precision of the end product, thus aiding businesses in the consumer electronics industry to maintain high yield control.
In conclusion, through their synergistic efforts, Precitech, Taylor Hobson, and ZYGO epitomize thought leadership in the realm of ultra-precision technologies. By enhancing process control and yields for their customers, they are redefining the benchmarks in the consumer electronics industry, specifically in small lens manufacturing and metrology for mobile devices. Their collaborative approach offers a compelling model of how combining unique, specialized skills can result in an overarching solution that meets complex, industry-specific challenges.
Latest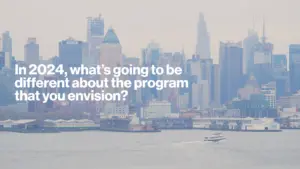 December 1, 2023
In the dynamic telecommunications landscape, Verizon's Partner Network continues to evolve, adapting to new trends and opportunities. For another segment featuring Mark Tina, VP of Indirect Channel Distribution and Channel Chief at Verizon Business Group, he explores exactly what types of significant changes and advancements the Verizon Partner Network will see in 2024. In this […]
Read More