Equitable Cities IV: How the Business Community Impacts City Development
Navigating the infrastructure, land and relationships in construction. Host Adam Morrisey interviews global leaders in the built environment exploring the people, ideas and innovations guiding the construction and civil engineering industries into the future.
On this episode of Dirt Work, we concluded our Equity Cities mini-series by discussing the role that the business community plays in the development of our cities with Dallas Regional Chamber ("DRC") executives Tosha Herron-Bruff and Jared Fitzpatrick. The Dallas Regional Chamber is one of the most established business organizations in the nation and serves as the voice of business and the champion of economic development and growth in the Dallas Region. Tosha and Jared lead the Chamber's Diversity, Equity, and Inclusion Efforts.
Jared and Tosha discussed the key role that chamber organizations around the country serve in promoting and supporting the business community. The Dallas Chamber works with member companies and regional partners to strengthen our business community by advocating for pro-growth public policies, improving our educational system, attracting talented workers from around the world, and enhancing the quality of life for all. With the DRC's newly launched initiatives in equity and inclusion, Tosha and Jared support area businesses making contributions to the wellbeing of the region as well as educating other businesses of their responsibility to contribute to building equitable cities. The Chamber aims to make the region a better place for all people to live, work and do business.
The business community benefits their immediate and surrounding areas in many ways:
Attracting talented employees to live in particular regions.
Through the development of districts and/or infrastructure to attract and retain talent, as well as contribute to the livability and business friendliness of the region.
Through the commitment to the welfare of the cities through non-profit, philanthropic, and community-oriented initiatives.
For listeners interested in learning more about the work that the DRC is doing and trends related to diversity, inclusion, and equity, Tosha and Jared recommend keeping up with Dallas Regional Chamber and Dallas Innovates.

Latest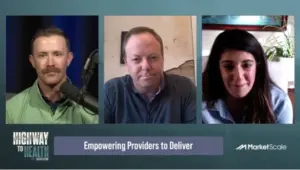 December 6, 2023
The healthcare industry is undergoing a significant transformation, driven by the need to improve patient experiences, access, and outcomes. Amidst this shift, contract lifecycle management (CLM) is emerging as a critical tool for healthcare providers. With the increasing pressure on cost management and compliance, healthcare organizations are seeking solutions that streamline operations and enhance […]
Read More