Forum Mobility's Plans for 2023
Trucking is transporting goods by road using large vehicles, such as semi-trucks, tractor-trailers, and other commercial vehicles. The trucking industry plays a vital role in the economy by moving goods from manufacturers to retailers and consumers. Truck drivers are responsible for operating these vehicles and delivering goods on time and in good condition.
Tune in to learn more about Forum Mobility's company origins, services offered today and what drops in trucking capacity means for the overall supply chain.
Today's episode of Resources for the Road is brought to you by NEXT Trucking.  Host Gabrielle Bejarano chats with Will Mitchell, Vice President of Origination at  Forum Mobility. The discussion on zero-emission drayage trucking gives more insight into the topic.
NEXT Trucking is a company that specializes in providing digital freight brokerage services to connect shippers with truckers. Their platform allows shippers to find and book trucking services, track shipments in real time, and manage their transportation needs through a user-friendly interface. Zero-emission drayage trucking uses electric or hydrogen fuel cell-powered trucks for short-haul cargo transportation, typically at ports and intermodal rail yards. This type of trucking is considered more environmentally friendly as it produces zero emissions and significantly reduces noise pollution.
In the United States, federal regulations require commercial motor vehicles (CMVs) to be equipped with electronic logging devices (ELDs) to track the hours of service (HOS) of truck drivers. The ELD mandate was put in place by the Federal Motor Carrier Safety Administration (FMCSA) in December 2017 and applies to all CMVs subject to the HOS regulations. The ELDs must be used to track the following information: date and time, engine hours, vehicle miles, location information, driver identification, and more.
"We have had early seed money from a handful of dedicated and committed investors. They were really happy to announce that all these investors, plus a couple more, have doubled down on the investment in Forum Mobility and are committed to funding us to go out there and find the right people, push you to do what you need to do and go ahead and make this vision happen," said Will Mitchell, Vice President of Origination at Forum Mobility.
The future of trucking looks bright. With the help of technology and automation, the trucking industry is expected to become more efficient, safe, and sustainable.
Latest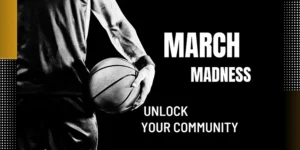 March 31, 2023
Over three weekends every March, America catches a fever. March Madness is back, in full swing, and if the latest ratings are any indicator, fans are watching college basketball like never before. As marketing and sales professionals is there anything that we can learn from marketing like March Madness?    Naturally, brands, marketers, and advertisers […]
Read More