Genesis Revolutionizes Customer Experience with AGI's Cutting-Edge Design
Genesis, the influential luxury brand under the Hyundai network of dealerships, has made waves since its launch in 2003. In a groundbreaking move, the company recently unveiled its first standalone Genesis dealership in North America in 2022. To ensure an exceptional customer experience, Genesis turned to AGI, an innovative solutions team specializing in creating transformative spaces. AGI worked closely with Genesis to bring their conceptual aspirations to life, focusing on customer time and convenience.
One of the key features AGI implemented was the cable suspended brand queue, which created a designated yet seamless space for customers. Like a dynamic work of art, overhead LEDs bathed the walls in soothing, muted colors, while luxurious interior furniture added a touch of comfort. To draw attention to the feature car showcase, AGI developed a stunning copper-colored brand wall and an overhead light cloud that illuminated the vehicle's surface, accentuating the latest Genesis models.
Moving towards the back of the dealership, AGI's Innovative Solutions team designed a modern lounge area. This space boasted striking greenery and an unmatched elegance in its interior creation, providing a warm and inviting environment for clients to enjoy during their wait. The grand openings of these redesigned dealerships have been met with resounding praise, setting the stage for hundreds of future locations.
AGI's commitment to going beyond expectations shines through in their collaboration with Genesis. By seamlessly blending artistry, technology, and functionality, they have created an exceptional dealership experience that sets Genesis apart in the luxury car market. As Genesis continues to expand its reach, AGI will undoubtedly play a crucial role in shaping the brand's future success.
AGI has demonstrated its expertise in creating innovative spaces that elevate the customer experience to new heights. With their remarkable work for Genesis, they have proven that luxury goes beyond the vehicles themselves—it extends to every aspect of the dealership environment. As we eagerly anticipate the opening of more Genesis locations, we can rest assured that AGI's unwavering commitment to excellence will continue to exceed our expectations.
AGI, experience beyond expected.
Latest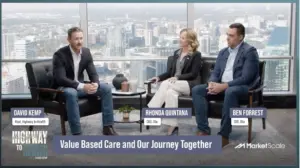 December 7, 2023
As of recent times, the healthcare industry has been progressively shifting towards value-based care, a model that emphasizes patient outcomes over the quantity of services delivered. This transition represents a significant shift that promises to enhance patient experiences and outcomes while controlling healthcare costs. With a growing emphasis on this approach, especially over the […]
Read More