How Technology Drives ROI for Construction Companies
From drones and bleeding-edge technology to the end-to-end processes that drive efficiency, modern construction is undergoing a renaissance. Host Shaun MacIntosh talks with the top leaders in construction and provides unmatched insights into the industry that quite literally built the world around us.
The construction business is highly competitive with razor-thin margins. So, how can contractors drive greater ROI? It's all about technology. Discussing the opportunities of construction technology, Track.Map.Measure host Shaun MacIntosh and his co-host Andrew Auer chatted with Scott Brown, Managing Partner at Construction Technology Partners.
Brown has a technology-rich background with roles at Kiewit, Trimble, and equipment manufacturers, with an eye toward understanding how technology benefits the industry. That inspired him to start Construction Technology Partners, to offer consulting, support, and training in the construction industry.
Brown discussed the early days of technology in construction, recalling using iPod touches. The field has evolved tremendously since then, especially the use of drones. "Drones supplement the work and provide real-time data. It's amazing what a single picture can do for efficiency," Brown said.
Brown noted that the teams he works with have a variety of users, some more tech-inclined than others. "We want to build a process that makes sense for the user. We don't say this is how it has to be done."
They strive to understand what customers are doing to create repeatable processes, which save time and money. He recalled a story of a contractor preparing an electrical easement, but the markings were off. A drone was able to identify the correct line in a few minutes, avoiding the error.
Technology tools enable construction companies to be leaner and meaner and often avoid downtime. "We're urging a shift from a reactive to proactive mentality. They can be proactive with tech to reach that next level of efficiency because they aren't getting paid much more than 20 years ago to move material."


Latest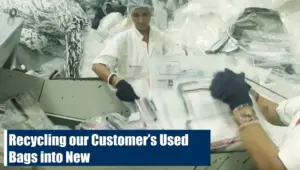 December 6, 2023
This video focuses on EcoLOK4, a groundbreaking product by CONTROLTEK that exemplifies innovation in sustainability. It highlights the process of transforming landfill waste into new deposit bags, with 90% of each bag's material being repurposed trash. This initiative not only reduces waste but also closes the sustainability loop, demonstrating CONTROLTEK's commitment to environmentally friendly […]
Read More