How to Choose the Right Partner for Your Control Panel Build
For over four decades, Kasa Controls & Automation has been leading the charge in providing turnkey industrial controls and automation engineering expertise to a wide range of manufacturers and industries, including automotive, grain handling automation, sheet metal, paint shops and industrial equipment.
Kasa's longevity and prowess make it the perfect partner for building electrical panel controls, but there are other core attributes that set it apart.
Hilary Kennedy, host of Driving Automation, was joined by Shawn Cadman, Green Automation Panel Build Rep, who started his career at Kasa and, after 24 years on the shop floor, transitioned to sales.
In discussing the key considerations for companies selecting partners for panel control builds, Cadman said that cost is always at the forefront. Criteria like the quality of the build, timely deliveries and safe shipping practices are also critical, he added, but customer service should also be top of mind.
"It's the personal touch and service after the sale," he said, noting that most of his customers also have his personal cellphone number. "We have repeat customers, because there's a willingness to do whatever it takes to get them out of a jam or a situation they're up against as far as automation, panel design or anything. Customers are No. 1 in our book."
There are other ways that customers benefit from Kasa's approach. In working on the UL panels, for instance, Kasa is exacting in labeling wires and equipment, which may impact the product down the line.
"Electrical components won't last forever. There will come a time when someone will need to do work in there. Would you rather open it up and find a bowl of spaghetti or find clear, organized labels?," Cadman said.
A clean, organized wiring diagram, he added, will lead you to the problem, and solution, without a hitch.
Latest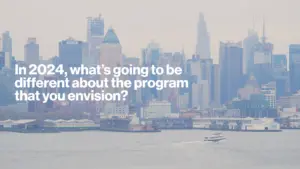 December 1, 2023
In the dynamic telecommunications landscape, Verizon's Partner Network continues to evolve, adapting to new trends and opportunities. For another segment featuring Mark Tina, VP of Indirect Channel Distribution and Channel Chief at Verizon Business Group, he explores exactly what types of significant changes and advancements the Verizon Partner Network will see in 2024. In this […]
Read More