Intro to Building Automation Systems (BAS) for Teaching HVAC
Building Automation Systems, or BAS as it's more commonly known in the HVAC industry, is a segment within the HVAC industry, but it's crucial for future technicians to know as it's getting bigger all the time. As a teacher, it can be difficult to explain such a complex system.
In order to make teaching this segment less daunting, iConnect Training has found it best to introduce your students to BAS by starting with the basics like:
What Is a BAS?
Why Do We Need a BAS?
Basic Terminology
What Is a BAS?
The first question an HVAC instructor might get is "what is a BAS?" According to Consulting – Specifying Engineer Magazine, it is "automated control system comprised of all mechanical system automation, and automatic temperature control, lighting control, and other relevant building controls subsystems as defined."
In order to better help students understand, it's best to start with an example that they can easily comprehend. For instance, a computer has both inputs like a mouse and keyboard as well as outputs like printers and monitors. In fact, a centralized controller is similar to a computer in that it also has inputs and outputs. An example of an input would be a thermistor temperature sensor and outputs could be a fan, motor or damper controls. Within an HVAC network, there may be multiple controllers that speak to a master controller just like a computer network.
Why Do We Need a Building Automation System?
Once students understand what a BAS is, they'll need to know the benefits. There are multiple reasons why a BAS is a necessity in today's world, but here are the top 3:
Energy efficiency. HVAC can be controlled through a BAS. A great example of saving could be automatic night time setback.
Comfort and air quality. If a building isn't circulating air properly, then it can lead to sick building syndrome due to the stale air. Basically, volatile organic compounds, or off-gas, are gases that come from carpet glue, paint and adhesives. These gases can seep out of those items for years affecting the air quality in the facility.
Lower maintenance costs and downtime. If you can monitor or check a system remotely, it saves time and money.
BAS Basic Terminology
Terminology is another component to cover with HVAC students. We've put together a brief list of the top words BAS technicians need to know.
Let's start off with 4 terms that are essentially the same thing and may be used interchangeably when referring to a BAS system:
EMCS (Energy Management Control Systems)
BAS (Building Automation Systems)
BMS (Building Management Systems)
DDC (Direct Digital Controls)
These are a few keywords used in the BAS world:
Commissioning is a process to ensure BAS is "designed, installed, functionally tested and capable of being operated and maintained according to the owner's operational needs."
A controller processes data that is usually loaded from a sensor, executes logical operations based on the device being controlled and generates an output action.
An economizer uses controllable dampers to expand the amount of outside-air intake into the facility when the outside air is cooler than the return air and the building requires cooling.
A web-enabled device is a device that can be configured and monitored directly from a standard internet browser.
Hands-On BAS Experience Using an HVAC Training Simulator
Now that the concept of a BAS system has been discussed with the HVAC class, it's now time for some hands-on experience. iConnect Training has a new line of building automation systems/HVACR controls simulators. These HVAC training units are designed to teach advanced controls technology to future HVAC and BAS controls technicians.
See a full list BAS / DDC, HVAC-R training simulators with curriculum here: https://www.iconnecttraining.com/bas/
Contact iConnect Training today at 716-699-2031!
Sources:
https://www.epa.gov/sites/production/files/2015-09/documents/ae-guidelines_appendixb.pdf
https://www.youtube.com/watch?time_continue=6&v=zLjNC3NfTnA&feature=emb_logo
Latest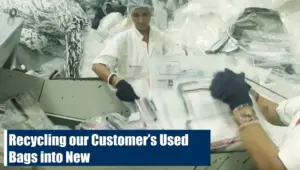 December 6, 2023
This video focuses on EcoLOK4, a groundbreaking product by CONTROLTEK that exemplifies innovation in sustainability. It highlights the process of transforming landfill waste into new deposit bags, with 90% of each bag's material being repurposed trash. This initiative not only reduces waste but also closes the sustainability loop, demonstrating CONTROLTEK's commitment to environmentally friendly […]
Read More