KPS Global Announces Succession Plan of Key Leaders
KPS Global® announced today the addition of several individuals as the company prepares for the retirement of key leaders.
Lun Tsuei joined the organization as the Director of Research & Development. Leveraging his PH.D. from University of California, Berkeley and his MBA from the University of Texas, Lun is versed in lean manufacturing and disciplined in the R&D process. James Costanza will work with Tsuei to share his knowledge and expertise in the industry to ready him for success to innovate new, sustainable products. James has contributed several patents and innovations while at KPS Global and remains involved in the organization as a valuable asset.
Jason Edevold also joined KPS Global as Vice President of Sales. Jason will succeed John Guerrieri who will retire later this year. John has been with KPS Global since 2018 but has 40 years of experience in the Refrigeration Equipment and Retail Store Fixture industry. Before joining KPS Global, Jason served as the Vice President of Sales for Chain Accounts, at Post Consumer Brands.
Also joining the organization is Tom Herberg who has worked in manufacturing for 28 years in various capacities and has also been a Lean Practitioner for 22 years. Tom is joining KPS Global as Vice President of Operations replacing Steve Pearson. Steve has been a valued member of the KPS Global organization and known to many in the industry and while officially retiring in February, he continues to support the organization including Tom's onboarding process to ensure a smooth transition.
"We're excited to have these talented individuals on our team. They provide a seamless evolution of key senior leadership roles in the organization. On behalf of the Board of Directors and management team, we want to thank James Costanza, John Guerrieri and Steve Pearson for their leadership and impact over their career with the organization" said Mike Eakins, CEO of KPS Global.
About KPS Global
KPS Global is the industry-leading manufacturer of insulated panel systems, supplier of aftermarket parts and replacement equipment and provider of seamless installation services. The company has five strategically located manufacturing facilities to serve customers anywhere in the world. Headquartered in Fort Worth, Texas, KPS Global is privately held by D Cubed Group, with more than 750 employees.
KPS Global Contact:
Ashleigh Martin
Director of Marketing
Ashleigh.Martin@KPSGlobal.com
Latest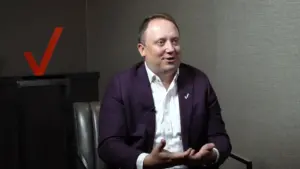 December 1, 2023
For a special episode of The Verizon Partner Network the focus was on the considerable role of partnerships in the Verizon Partner Program and the leaders shared their perspectives on the initiative. Their conversation brought about a lot of thought-providing context on the evolving telecommunications landscape. In today's era, collaboration and integration are key to […]
Read More