Machine Learning Will Take Volatility Out of Construction
The construction industry is subject to an enormous amount of volatility. From supply chain issues to unpredictable weather delays.
The host of MarketScale's Cross Sections, Anthony Gude posed a few questions to Ilia Zelenkin of Bitskout about his vision for the future of Machine learning and AI in optimizing the construction processes.
The automation of scheduling is a major area of focus for construction technology. The question is: How can tech companies help construction teams to be more efficient?
For more insights on those "aha moments" that present incredible opportunities for collaboration and growth in the construction industry, subscribe to Cross Sections on your podcast platform.
Latest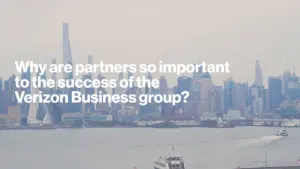 December 1, 2023
A special episode of The Verizon Partner Network focuses on an examination of an industry marked by fierce competition and rapid innovation. But most importantly, how the role of partnerships in a company's success is increasingly vital. Mark Tina, the VP of Indirect Channel Distribution and Channel Chief at Verizon, details why partners are essential […]
Read More