McU's Inspector Qualification Course Now Available Online, On Demand
TULSA, Okla. — No need to book your flights, the Inspector Qualification class offered through McElroy University is now available exclusively online! This is a 100% online, self-paced course that students can take advantage of 24/7.
The comprehensive class is designed for the polyethylene pipe fusion inspector who seeks to gain a deeper understanding of the pipe fusion process and ASTM standards. Students have the opportunity to learn more about quality assurance tools, inspector checklists, using the DataLogger® and more. In addition to fusion operations for socket, saddle, manual and hydraulic butt fusion, McElroy has also added new and enhanced content on topics including:
•    Visual Inspections
•    McElroy Optimized Cooling™
•    Vault™ and Joint Report Analysis
•    Piping Materials
•    Pipeline Accessories
•    Pneumatic Pressure Testing
•    Hydrostatic pressure testing
•    Hot Tap Tools
Q&A
Who can benefit from this course?
The course is open to anyone, but prior experience in small-, medium- or large-diameter fusion is highly recommended. Inspectors, project managers, consulting engineers, quality assurance managers and sales professionals can all benefit from this training.
How do I receive my Inspector Qualification credentials? 
Students can download and print a certificate immediately after completing all the lessons and passing the written and practical exams. The certificate is good for two years; requalification courses will also be available.
How do I register for the course?
Go to McElroy's registration page to enroll. McElroy.com
About McElroy
McElroy is the leading manufacturer and innovator in the science of joining thermoplastic pipe. The Tulsa, Okla.-based company offers the industry's most complete line of butt, saddle and socket fusion equipment for 1/2″ CTS to 2000mm OD pipe as well as quality assurance accessories that increase productivity and efficiency on the jobsite. For more than 65 years, McElroy has successfully demonstrated a complete dedication to excellence that lies at the heart of the design, engineering and manufacturing of its products. For additional information, please visit the McElroy website at McElroy.com.
Latest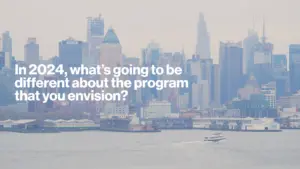 December 1, 2023
In the dynamic telecommunications landscape, Verizon's Partner Network continues to evolve, adapting to new trends and opportunities. For another segment featuring Mark Tina, VP of Indirect Channel Distribution and Channel Chief at Verizon Business Group, he explores exactly what types of significant changes and advancements the Verizon Partner Network will see in 2024. In this […]
Read More