The Growing Role of Cobots in Factory Automation with Alex Megej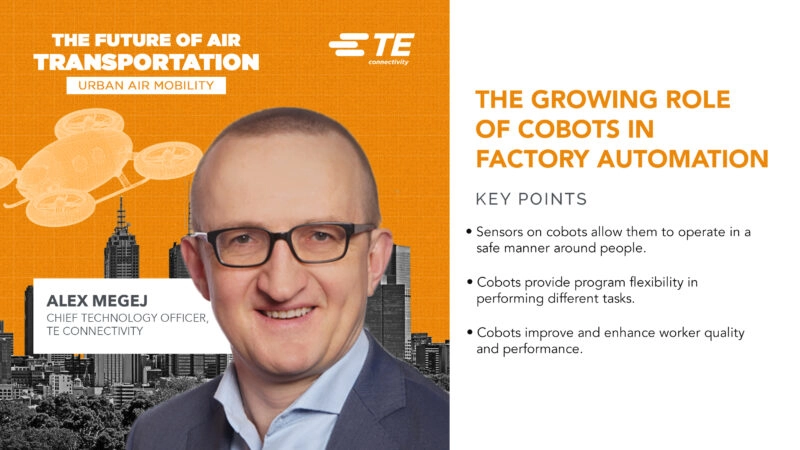 In this episode, Alex Megej, Chief Technology Officer for the Industrial Business Unit at TE Connectivity, speaks with Tyler Kern about cobots, how they differ from traditional industrial manufacturing robots and how they are advancing today's factory automation.
Cobots are more compact than large-size manufacturing robots. "Think of them as a mechanical arm that can operate in very tight spaces," Megej said. "Typically, they can handle weights from several hundred grams up to several kilograms." Cobots provide an excellent option for minor mass movement when operating near a person on a factory floor.
Giant robots typically operate in isolation from factory workers for safety reasons. Cobots operate in more open or semi-protected environments. So, can these two mechanical wizards play together, or are they best kept apart? "In terms of collaboration between huge robots and small robots, this usually happens only in situations where smaller robots, or small cobots, in this case, pick and place material for further processing with larger robots," Megej said.
While any manufacturing operation can use cobots, Megej said cobots thrive in small and medium size business enterprises. The flexibility of cobots allows them to pick and place one day. Then, with the change of an arm tool, it can perform drilling functions on components the next day and perform assembly tasks on another. Its ability to be reprogrammed for various operations and functions makes its versatility invaluable. Megej said that even in TE's factories, cobots help perform packing operations that previously required semi-automated or manual solutions. "Now we can use cobots to pick the finish goods, put them into a bag, as an example, close the bag, and transport it to the final destination." Read the full story on TE.com.
Latest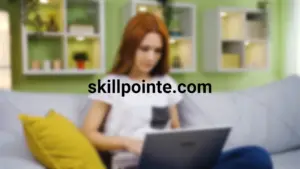 November 30, 2023
Adopting an entrepreneurial mindset is increasingly essential in today's diverse professional world. This approach, emphasizing resilience and innovation, is applicable in various careers, encouraging individuals to see opportunities in challenges and to think beyond conventional methods. SkillPointe recognizes the importance of aligning this entrepreneurial spirit with career aspirations. The organization assists individuals in transforming […]
Read More