Finding The Perfect Retail Space
Sean Heath from MarketScale recently spoke with Joy Fan, the Chief Creative Officer for Storefront, and she offered her unique insight into her journey at Storefront, how pop-ups are disrupting retail, and the industry in general.
S: Could you please tell me a little bit about your journey your history and how you wound up at   storefront?
J: Before I came across Storefront and pop-ups in general, I was a fashion designer, and this was about 12 years ago. I was looking for space myself, and so it evolved from there. I was wanting to provide my designs to the general public and seeing that there was a huge demand for space in general on the local scene, and from that search, over a few years it developed into my meeting with the founders of Storefront who asked me to advise on how pop-ups work and who were the target personas. As I shared my knowledge with them it became a full-time job, and here I am 5 years later leading the US in our country's metrics and leading the creative strategies for our whole team.
S: Coming from the artistic mindset of a designer, do you find that it's difficult for the artistic side to embrace the technological side as a way to help express your vision?
J: Absolutely not. I think that, if anything, creativity is a is a cornerstone. We talk about it on our team, in terms of creating solutions. We are in the space, disrupting how this industry has done real estate in retail in the past. Being able to have a creative backbone has helped this team understand that without a doubt we are always pushing forward and providing creative solutions. So, in that mindset, we are absolutely able to disrupt and ensure that we're not taking no for an answer. If a client shares that they will not do short term leasing for the time being, then that's great, we understand. But we are there for them and offer them education, and then there's no doubt that they always come back.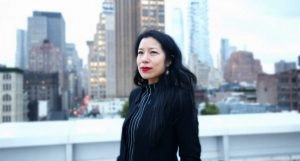 S: As you and I are both over 21 as professionals, and we look at the digital environment that upcoming designers have lived in most of their lives, they don't know what a CVR is and don't understand about having to print handbills or flyers and doing all that leg work that you had to do when you were an upcoming designer. Do you feel a sense of duty from the artistic side to help make sure they understand how to go through these particular processes and use these technologies?
J: I think that it is the same format as always but a different tool. I think that much in the way that I was doing something from physical assets, young designers of today are doing Instagram or Snapchat, so it's really just a different tool. Of course, back then we didn't have the opportunity to get metrics so the key thing here is they are now able to adopt those metrics and capitalize on them.
S: When we talk about retail, most people think brick and mortar, big chains, consistency. We think nothing looks different. But you are kind of expanding the whole concept of the retail and pop-up that is revolutionary. Just the concept that retail space is temporary is absolutely fascinating to me. Tell me a little bit about your approach to that.
J: With social media and big brands everywhere, what we're really doing is providing an opportunity for any brand to have access to retail space, so I want to point that out. We ensure that we tackle a model that's been very difficult. If you've never been in real estate or never done a real estate transaction both from a residential and business side, it's very difficult. It takes between 6 to 18 months, sometimes longer, just to negotiate a price understanding. What we've done is we just take an approach and make it a lot simpler for our brands by ensuring that the pricing is visible to all our brands. The entire process is visible and super transparent. We have brands, not only from big box retailers, but e-commerce and young entrepreneurs using our spaces. So, we definitely have different types of brands, but I think that the medial likes to highlight the big box retailers.
S: I've always looked at perspective as being a function of time because all these big retailers at one point were just small entrepreneurs. And if it took me ten years, for example, to be able to find out about this one soap maker that I like in Oregon, I would wonder why I couldn't have found out about him ten years ago. You are able to actually accelerate that time line while compressing it at the same time. That's an interesting dichotomy.
J: Absolutely. We talk about how we are allowing consumers to shop local globally, and just those words—shop local globally—are powerful. Any entrepreneur can provide designs all over the world, and we have a platform where you can shop for space in London or San Francisco, or wherever your budget allows and chase your goal. Our perspective is how can I provide the most value with one source in all these different locations. You walk by these big signs that say "Contact now. Space is available." What are the chances of you walking by and jumping on the phone immediately and being in negotiations? We always want to provide visibility to the renter—to the brand and the entrepreneurs.
S: I don't think there's an industry today that is not in process of acceleration. Everything today is faster and needs to be more seamless, and success almost seems to require that you hit the ground running.
J: Yes. We talk about that every day, too. In our mission we want to make retail accessible to anyone who wants that. We have had great concepts and partnerships addressing the question of what does that look like, and then providing tools on demand. We work with staffing partners who have staffing on demand. We work with other resources like design on demand. The end user appreciates that aspect.
S: The traditional model is for the retailer to go and hunt and find ways to drive business and get attract customers. This approach turns it on its head and allows customers to find the retailers. That flips the script.
J: We find that 90 % of all shopping is done in brick and mortar. The perfect merge when we talk about digital and physical is that ecommerce can sustain itself—but success is when the brand actually goes offline. We not only provide a space where the customer can understand their brand, and the brand captures in a pop-up something they could not otherwise do because their interaction possibilities have grown exponentially.
S: Here's a hypothetical. I want to make furniture out of recycled water bottles. I have no idea about how to design a store or anything. Just a furniture idea. I call you and say I want a pop-up store. What do you do?
J: We have a portion of our team that works on onboarding and educating because we believe anyone with the drive should be able to access a space. I would share with you first that I think it's a fantastic idea. Let's talk about whether or not you have an ecommerce site to start driving business. If not, that's ok. We need to then have a little understanding about who your customer base is. The more that you understand your customer base the more success you'll have in terms of jumping offline because you'll be able to know what location you want to be in and your price point in terms of selling to that base. So, these are questions we start with. Then over time you can provide your target persona and then we ask questions about your budget and timeline. Our team is prepped to provide information to you about what it will take for you to open a pop-up.
S: I'm betting with the fact that you have embraced technology as clearly as you have, you probably have a way to design a virtual store for me before I even step into the physical space, don't you?
J: Yes. We provide our brands a visual tool and an opportunity to see what a visual space will look like by partnering with our team and working with VR to do that. We want that brand to enjoy that experience and be able to try before they buy. This is the perfect time to start sharing that, actually.
S: So, being in an industry leader position with innovations no one else has done, what do you see as the future of retail as a concept moving forward?
J: Accessibility and on demand are two words I use a lot with our users. Consumers want things on demand, and so we help clients find ways to provide that. Again, we use on demand tools like staffing on demand and others. We want clients to have good analysis points for how to build that store without feeling they are measuring ROI against something false but also being able to try different spaces before unlocking the real thing.
S: As a designer I know you worked visual design at Levi. So, let's say you get to design one product and put a pop-up in six big cities across the US. You get one thing close to you heart for one day.
J: I would say my biggest interest is how to bring together a community within pop-ups, and brands who do this have the key to success. I would like to work with dating apps were people can design their personal brand for meeting others. I'd like to design a place for individuals to come in and have a safe space and then I'd look at dynamics like where people are sitting and observe those behaviors and build around that. A few dating app brands have done this through us, and it is an interesting thing to look at the analytics and to bring in the visuals about how to connect. At the root of all of this is the power of the connection.
You can listen to the full interview here:
For the latest news, videos, and podcasts in the Retail Industry, be sure to subscribe to our industry publication.
Follow us on social media for the latest updates in B2B!
Twitter – RetailMKSL
Facebook – facebook.com/marketscale
LinkedIn – linkedin.com/company/marketscale
Latest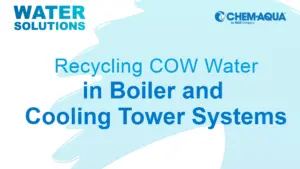 December 7, 2023
For the latest episode of ChemAqua's Water Solutions podcast, the focus was on an innovative approach to water conservation in the dairy industry. The show examined the potential of reusing Condensate of Whey (COW) water, a byproduct of dairy processing, and highlighted some of its economic and environmental benefits. Hosted by Dani Waddell, the informative […]
Read More