The Future of Blockchain: True Transparency in a Shifting World
As the acceptance and commonality of cryptocurrencies and blockchain grows, entrepreneurs and corporations alike are searching for ways to integrate this powerful technology into their businesses. There's good news for those interested, as blockchain has proven itself to be a valuable and 21st century tool in business.
Blockchain has been described as, "a technology that validates transactions," and more directly as a, "shared, immutable ledger for recording a history of transactions."[1] Both of these definitions highlight blockchain's de-centralized nature as well as its focus on recording single events over time. It may be obvious already but being able to confidently verify what happened when in an individual's career can save everyone huge time and costs.
To begin with, the background check can be easily automated or even eliminated. Having access to a blockchain of a potential employee's start and end date at previous jobs, as well as any unseemly activity, means that HR departments can be leaner and more efficient.
At SAP, blockchain is being used as a means of verifying supply chains. This helps to ensure materials are being sourced ethically, no counterfeit parts are being used, and that child labor isn't involved at all.
What's clear is that the future of blockchain is bright. Innovators and entrepreneurs are only just now getting their hands on this technology. As a transparent and accountable record of when things happened, it's a powerful source of trust and reliability in an ever-changing world.
Latest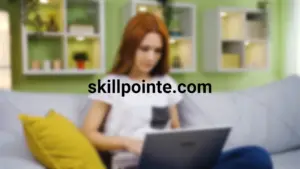 November 30, 2023
Adopting an entrepreneurial mindset is increasingly essential in today's diverse professional world. This approach, emphasizing resilience and innovation, is applicable in various careers, encouraging individuals to see opportunities in challenges and to think beyond conventional methods. SkillPointe recognizes the importance of aligning this entrepreneurial spirit with career aspirations. The organization assists individuals in transforming […]
Read More