The Real Value Of Being In A Stadium
Chick-fil-a is closed on Sundays.  It's a practice that has been in place for the company since 1946, and continues to this day. So why did they choose to open a store inside the Atlanta Falcons' billion dollar stadium? In the 2017-2018 season alone, the Falcons only have one home game that is not played on a Sunday, which means that Chick-fil-a won't make any revenue from NFL games. While it's true that there will be other opportunities for Chick-fil-a to make revenue with the Falcons Stadium location, many fans have been left scratching their heads.
If it's not for sales, where else could the motivation for opening a shop lie?  The short answer is exposure. The act of stadium branding is not a new trent, but what sort of gains do businesses earn by being featured inside of, or by naming the stadium? The Falcons have Mercedes Benz Stadium, Detroit's NHL team recently built a new stadium and named it Little Caeser's Arena, the Capitals in D.C. now play at Capital One Arena. These companies are doing nothing more than tacking their name onto the stadium at premium costs.
While there hasn't been much research into the dollar signs that this ROI has translated to, the monetary advantages are there. Companies that spend the money to be placed in stadiums for exposure reasons are paying the money for free visibility. For example, an advertisement during the superbowl in 2015 was a whopping 5 million dollars for 30 seconds, and no charge for the media to say the name of the arena- US Bank.[1] Not only does it keep the business at the forefront of media attention, but it stays in word of mouth conversations, too. Just look at Chick-fil-a.
When all opportunities for passive advertising are taken into account, exposure in a stadium can potentially pay huge dividends.
---
[1]
http://www.businessinsider.com/super-bowl-ad-price-cost-2017-2
Latest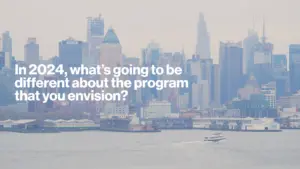 December 1, 2023
In the dynamic telecommunications landscape, Verizon's Partner Network continues to evolve, adapting to new trends and opportunities. For another segment featuring Mark Tina, VP of Indirect Channel Distribution and Channel Chief at Verizon Business Group, he explores exactly what types of significant changes and advancements the Verizon Partner Network will see in 2024. In this […]
Read More