What Makes the Cowboys the Most Valuable Franchise in America?
Jerry Jones raised eyebrows in 1989 when he purchased the Dallas Cowboys and promptly fired longtime coach Tom Landry. The price tag then? $150 million. At the time, the Cowboys were hemorrhaging nearly $1 million a month.[1] As of 2017, the Cowboys franchise is valued at $4.2 billion, beating out international soccer powerhouse Real Madrid and the infamously cash-handy New York Yankees.[2] It's clear that under Jerry Jones's leadership, the Cowboys have taken off. But what decisions led to this massive valuation?

What's absolutely clear about the Cowboy's trajectory is Jerry Jones's involvement. The NFL too can attribute its success to Jones when, in 1994, Jones played a role in making the fledgling Fox network the NFL's primary broadcaster.[3]

Since then, Jones has cultivated these network deals to the tune of over $1 billion for the Cowboys alone and more than $7 billion per year for the league.[4] The healthy Dallas market helps to keep cash flowing into AT&T stadium, which itself is worth close to a billion on its own. An aggressive branding strategy has turned the Cowboys into an icon of the NFL. As the finishing touches are made to "The Star in Frisco," the Cowboy's world headquarters in nearby Frisco, TX, there's seemingly no stopping this team's rapid growth.

With nearly half a billion separating the Cowboys from number 2 on the world's most valuable franchises, there's no denying the business acumen of Jerry Jones.
Latest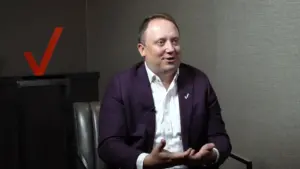 December 1, 2023
For a special episode of The Verizon Partner Network the focus was on the considerable role of partnerships in the Verizon Partner Program and the leaders shared their perspectives on the initiative. Their conversation brought about a lot of thought-providing context on the evolving telecommunications landscape. In today's era, collaboration and integration are key to […]
Read More