2023 Restaurant Trends The Industry Should Watch
There are plenty of stand-out statistics when it comes to food and beverage trends in consumers' habits and market conditions. 2023 restaurant trends are no different.
Guests are looking for authentic experiences, and whether that's in the environment or the food, restaurants should find the best ways to deliver. Andre Natera, Host, Chef's PSA gives us a look into what trends he thinks are becoming important in the restaurant space, and why the industry should be paying attention:
"The biggest trend in the restaurant industry right now I think is chefs and restaurateurs that are starting to do food that not only is their culture, but also very specific to maybe even their home. So it's not as simple as, I'm doing Mexican food from this town, and I'm doing Mexican food from this town in this household.
It might not feel a hundred percent authentic to people that might have visited those specific locations, but it's 100% authentic to the individual. And I think that's gonna be the biggest restaurant and chef trend moving forward. Is people being so authentic to themselves that they're able to express it on the plate and no one can tell them if they're right or wrong because it's a true expression of their own individuality."
KEY PHRASE: Restaurant Trends
Latest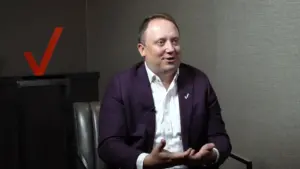 December 1, 2023
For a special episode of The Verizon Partner Network the focus was on the considerable role of partnerships in the Verizon Partner Program and the leaders shared their perspectives on the initiative. Their conversation brought about a lot of thought-providing context on the evolving telecommunications landscape. In today's era, collaboration and integration are key to […]
Read More