Claims and Certifications: What do They Mean and Who Cares?
Consumer-facing brands are always in a race with competitors to catch people's attention quickly. Boasting about certifications like 'USDA Certified' or 'non-GMO' can be enticing to make explicitly clear, but it may come at a cost if not put forward wisely.
"Your certifications, which ones you pay for, expense money toward, should be the one's your customers care about," Jeff Hilton, Cofounder of BrandHive said.
BrandHive is a Utah-based marketing and public relations firm for natural products industry. Hilton was a session speaker at SupplySide West in Las Vegas, a health and nutrition conference.
Hilton sat on a panel that sought to clarify the differences between claims and certifications and provide advice to brands on the strategies that are actually care about. He also explained that brands have an obligation to be honest about their branding, or they could actually turn away customers.
"There's nothing worse than what we call greenwashing, right? Which is when you're pretending to be something that you're not, and it actually destroys consumer trust," Hilton said. "So, I think we have an ethical responsibility to be open with consumers about the certifications and how we honor those."
What can also happen as brands make their certifications a focal point is a loss of message. He believes this is a strategy that misses the mark.
"I think a lot of brands mistake the certifications for their message. Your certifications are not your message. Your certifications support your message, so you've got to figure out what is your story, what is your message and then use the certifications to enhance that," Hilton said.
Latest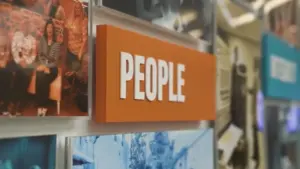 November 29, 2023
At IC System, the language of empathy speaks louder than the transactions of debt collection. In a compelling video feature, IC System's dedicated team casts a spotlight on their unique approach—combining heartfelt empathy with innovative solutions to navigate the often challenging landscape of financial obligations. IC System champions a path of compassion, delving deep […]
Read More