How INSITE Solves Manufacturer COVID-19 Challenges
Because of the pandemic, more people are opting for food from retailers rather than restaurants, which has increased the demand for packaged food.
But, although business is booming for food and beverage manufacturers, these companies are also experiencing workforce challenges and safety risks due to the very nature of their work.
Todd Davis, Manager of INSITE Packaging, explained that retailers pushing to keep their shelves stocked puts pressure on these manufacturers to ramp up production.
However, "this is an industry that already struggles with a transient workforce and hiring enough skilled employees to do some of these jobs. It's a really big challenge for them, and automation really helps solve some of those problems," he said.
Packaging automation brings many benefits to these organizations: increased efficiency, uptime, capability and safety are just a few of them.
In addition, INSITE's product lines offer something extra.
Many manufacturers struggle with finding workers skilled enough to operate the machinery in their factories. An employee's skill level can make a huge difference at these companies.
Andy Quist, Douglas's Vice President of Marketing and Sales, revealed that the company's advanced case erectors were designed to reduce the workforce skill gap and simplify the process.
 "No company's perfect, but we've gone a long way in achieving that with our case erector," Davis said.
Subscribe to INSITE's On the Case podcast on Apple Podcasts and Spotify for more thought leadership content and expert insights from the packaging automation industry – all created with you in mind.
Follow us on social media for the latest updates in B2B!
Twitter – @MarketScale
Facebook – facebook.com/marketscale
LinkedIn – linkedin.com/company/marketscale
Latest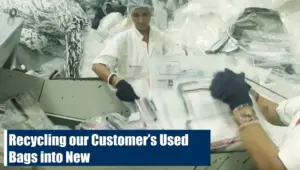 December 6, 2023
This video focuses on EcoLOK4, a groundbreaking product by CONTROLTEK that exemplifies innovation in sustainability. It highlights the process of transforming landfill waste into new deposit bags, with 90% of each bag's material being repurposed trash. This initiative not only reduces waste but also closes the sustainability loop, demonstrating CONTROLTEK's commitment to environmentally friendly […]
Read More