Building Your Neighborhood Brewery: Made In America Bonus Clip
In this bonus clip from Made in America: Garrett Metal Detectors, MarketScale's Tyler Kern set out to explore the surrounding community of Garland, Texas that Garrett calls home.
To that end, Kern met up with Cary Hodson, owner of Intrinsic Smokehouse & Brewery, to learn how the fabric of Garland's community influences the tasty barbecue-and-beer joint.
Kern and Hodson dive into some grub and suds of their own while highlighting what inspired Hodson to begin brewing beer in the first place, Intrinsic's creation, the balancing act required to make sure both the food and drink are up to snuff, and the wider world of craft beer in Texas and the U.S.
Click here to watch the full episode featuring Garrett Metal Detectors.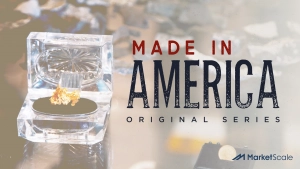 Want to stay up to date on the newest releases of Made In America? Subscribe now.