Shake Shack Kiosks Are the Latest Innovation for 35 Locations
Shake Shack kiosks are the path forward with the company announcing 35 locations under construction for the digital ordering system, as reported by QSR. A total of 10–15 drive-thrus, walk-up windows, core buildings, food courts, and disruption of typical fast-food giant real estates such as roadside pull-offs and stadiums, have been planned.
Sam Oches, Editor in Chief, Informa gives us his thoughts on how rolling out this digital innovation on a larger scale will affect the ordering process for consumers and the QSR industry as a whole:
"Kiosks have been in the restaurant news lately as several restaurant companies have announced their intentions to roll kiosks out to their restaurants, including Shake Shack, KFC, and Popeye's. This is big news because kiosks have been around for a while, really for over a decade, and they have been beneficial to a lot of restaurant companies in being able to replace some employees by putting that ordering process in front of guests, improving throughput, allowing full-service restaurants to remove some of their employees and put that ordering process in front of guests in that way.
You can also digitize the ordering process, collect a lot of information, and have a lot of control over what the customer is engaging in at the kiosk. However, not every restaurant company is totally sold on kiosks. They're expensive. They can be clunky to maintain and a lot of restaurants today just figure customers have a kiosk in their pocket with their smartphone that can facilitate ordering.
So it'll be interesting to see as more restaurant companies announce the use of kiosks. Will it be that it's only the major chains who can afford them or will all restaurants embrace this opportunity even in the day and age of smartphones?"
Latest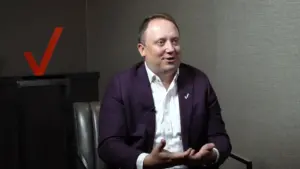 December 1, 2023
For a special episode of The Verizon Partner Network the focus was on the considerable role of partnerships in the Verizon Partner Program and the leaders shared their perspectives on the initiative. Their conversation brought about a lot of thought-providing context on the evolving telecommunications landscape. In today's era, collaboration and integration are key to […]
Read More