Super Bowl, Super Feast: America's $15 Billion-Dollar Weekend
On Super Bowl Sunday 2019, Americans were projected to consume 1.38 billion chicken wings—enough to circle the Earth three times.
The Super Bowl is the second-largest food consumption day in the United States. Not only were Americans projected to consume more than 6,000 times the weight of both teams' rosters in chicken wings, but pizza consumption was also predicted to be huge. Domino's "anticipated selling nearly two million pizzas" and in 2018 it "sold enough pizzas to stretch across more than 5,000 football fields."
Additionally, Avocados From Mexico was anticipated to have imported "200 million pounds of avocados" by game day. The average American adult was expected to spend $81.30 on the Super Bowl, including food, apparel, and televisions, and 79 percent of watchers planned to purchase food or beverages. All of this combined, amounted to an estimated $14.8 billion to be spent on Super Bowl LIII by consumers.
Restaurants and bars in Atlanta underwent significant preparation, starting months before the Super Bowl. In August of 2018, the Atlanta City Council unanimously passed the "Pour until Four" measure for the week of the Super Bowl, allowing bars to sell alcohol until 4 a.m.
Smoke Ring BBQ, a restaurant near Mercedes Benz Stadium, stayed open an extra hour the entire week leading up to game day, and expected to do 20 times the volume of a typical Sunday on the 3rd. Atlanta Beverage had staff and products stationed near restaurants and bars that are within a mile and a half of the stadium to assist venues that "might not be used to selling 10 to 15 cases of Bud Light in a week" and "might sell 10 to 15 cases in a night" during the week of the Super Bowl. Restaurants like Fox Bros. Bar-B-Q in Edgewood have been smoking wings 24/7 for the past week to meet demand, and JR Crickets expected to sell 94,000 medium-sized chicken wings at its North Avenue location alone by week's end.
Catering companies have also had their hands full. Food and Wine Solutions, one of the companies chosen to cater the official Super Bowl tailgate party, had to hire around 120 employees to assist in preparing food for and serving 10,000 ticket holders. The company is striving to use "as much farm-to-table or Georgia-grown ingredients as possible," including a Georgia-grown salad.
D's Café and Catering, a small local business known for its homestyle cooking, was another location selected as a vendor for Super Bowl week. D's, which prides itself on being a place that still cuts its own potatoes and features homemade biscuits, received a contract to serve 3,000 pieces of fried chicken.
Ticket-holders eating inside Mercedes-Benz stadium may experience some shock when they order their food. Arthur Blank, the owner of the Atlanta Falcons, decided two seasons ago to "make customer experience and pricing the highest priority" for concessions at Mercedes-Benz Stadium. This led to the current pricing: $5 beers and $2 hot dogs. It is also the first major sports facility to offer fans self-service unlimited soda for $2. The only bit of bad news for Super Bowl attendees was that Chick-fil-A was closed for the event because it took place on a Sunday.
For the latest news, videos, and podcasts in the Food & Beverage Industry, be sure to subscribe to our industry publication.
Follow us on social media for the latest updates in B2B!
Twitter – @FoodMKSL
Facebook – facebook.com/marketscale
LinkedIn – linkedin.com/company/marketscale
Latest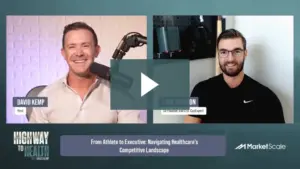 September 28, 2023
Navigating healthcare's competitive landscape requires innovative solutions addressing care quality and affordability. CapExpert is a game-changer in outpatient healthcare. It enhances asset management, ensuring the best care for patients. Luke Johnson, Co-Founder and CEO of CapExpert, spoke with Highway to Health's David Kemp on how CapExpert enhances asset management, bridging visibility gaps and streamlining […]
Read More