The Future of Flavor Unleashed with Customizable Drink Combinations and High Profitability | Multi-Flavor 771
FBD introduces the Multi-Flavor 771, an innovative solution that revolutionizes the world of flavor. This cutting-edge dispenser offers up to sixteen drink combinations, ranging from frozen lemonade to nitro coffee to cocktails, guaranteeing a delightful experience for customers and guests.
Designed to cater to a wide range of establishments, from convenience stores to entertainment venues to restaurants, the Multi-Flavor 771 provides a perfect fit for any niche. Its versatility in frozen flavors entices customers and invites them to indulge. With just a few taps on the customizable touchscreen, users can easily mix their desired drink, tailored to their brand or program.
The dispenser allows the selection of a base flavor, with the option to add up to four additional flavors. Technology plays a pivotal role in shaping taste, with inline carbonation maximizing quality and yield, ensuring each drink is refreshingly delicious.
The Multi-Flavor 771's rapid freeze feature sets new standards in efficiency, with a continuous draw capacity of 3,600 ounces per hour and an impressive four-minute recovery time. This translates to serving 180 twenty-ounce cups per hour. The scroll compressor, renowned for reliability and energy efficiency, operates with minimal moving parts, guaranteeing long-lasting performance.
Not only does the Multi-Flavor 771 elevate customer experience, but it also offers remarkable profitability. With low acquisition and ownership costs, businesses can enjoy high gross margins ranging from 75% to 120%. These compact dispensers fit perfectly on small counter spaces, delivering a unique and addictive flavor experience to customers.
Latest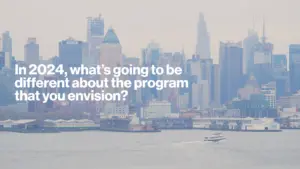 December 1, 2023
In the dynamic telecommunications landscape, Verizon's Partner Network continues to evolve, adapting to new trends and opportunities. For another segment featuring Mark Tina, VP of Indirect Channel Distribution and Channel Chief at Verizon Business Group, he explores exactly what types of significant changes and advancements the Verizon Partner Network will see in 2024. In this […]
Read More