The Untapped B2B Opportunity in the Food Delivery Market
When it comes to food delivery, consumers are winning. Amazon and Instacart are serving this market with enticing products and speed. Unfortunately, food and ingredient delivery for businesses is woefully underserved. Foodservice distribution to restaurants, hotels, schools and cafeterias hasn't received as much attention or capital as consumer delivery, and thus, there is an opening in the market.
Food-preparation facilities and businesses rely on a number of relationships with distributors to get their ingredients. The big names like Sysco and US Foods mainly supply "dry goods." For fresh meats, seafood, produce and specialty items, restaurants, cafeterias, catering businesses and food trucks rely on a large number of local wholesale distributors—and, in some cases, on farms.
What's missing? An online marketplace platform that continuously updates a catalog of products from these distributors, with availability, pricing and inventory. Food businesses could look for products and place orders. Fulfillment could be done by the distributors themselves, or by the platform to maintain consistent quality of service. Reliable fulfillment would be the key to the success of such a platform.
Startups in this space would face low margins and an industry slow to adopt new technologies. Still, the opportunity is there, with clear ROI for a platform that can deliver the value and speed to food businesses that consumers are already enjoying. Who's hungry enough to get it done?
Latest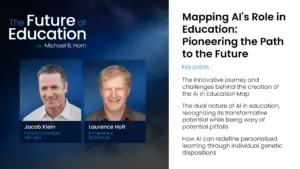 October 2, 2023
Mapping AI's role in education should be a critical step in bringing together innovative technology-based solutions with the expertise of human educators. With rapid advancements in artificial intelligence and an increased reliance on technology-driven educational solutions, the education landscape is on the brink of a significant transformation. AI promises highly personalized learning experiences, efficient administrative […]
Read More