A Q&A On The Superior Solution for Harvesting Bone Marrow
On this episode of the MarketScale Healthcare podcast, Dr. Jeff Chabot, co-founder, director and inventor at Endocellutions, offered some knowledge on regenerative medicine using bone marrow therapies and reveals why the Marrow Cellution aspiration device is superior to traditional harvesting systems.
According to Dr. Chabot, when it comes to harvesting bone marrow, having more of the healing cells in the product is better. In fact, every study that has looked at the long term effects of procedures reveals that more colony forming units (CFU) per ml is associated with better outcomes.
"CFUs are derived uniquely from the bone marrow," he informed, and went on to say that a higher count generates a richer product of the real architects of repair," he said.
Traditionally, the way bone marrow is collected often yields contamination with peripheral blood. In fact, the bone marrow aspirates collected using common needles and a centrifuge system isn't really rich enough to achieve a therapeutic benefit. Enter the Marrow Cellulation device.
"The Marrow Cellution system represents a superior solution to the centrifuge for four reasons," Dr. Chabot said.
Less volume is required to be drawn from the patient and the volume that is drawn is of higher quality marrow with little contamination of peripheral blood. Eliminating the necessity of a centrifuge results in a fuller complement of cells since most would be thrown away with the plasma layer using the centrifuge system.
"You get more cells per unit volume from the Marrow Cellution system," Dr. Chabot said.
And finally, Dr. Chabot is of the opinion that the way marrow is collected using the Marrow Cellution system is more reflective of the way the body naturally arranges healing. He went on to express his enthusiasm for groundbreaking medical technologies, saying, "We're very excited to see such new devices coming along that are really going to advance the potential and opportunities in regenerative medicine."
References
Single whole blood injections in canine knee are not associated with damage, but repeated injections are: https://www.ncbi.nlm.nih.gov/pubmed/24286243
Use of marrow concentrates with microfracture in equine knee: https://www.ncbi.nlm.nih.gov/pubmed/20720135
Hernigou– greater CFU-f counts associated with better outcomes https://www.ncbi.nlm.nih.gov/pubmed/9587614
Megakaryocyte-bone marrow stromal cell aggregates retain higher potential: https://www.ncbi.nlm.nih.gov/pubmed/15265298
Latest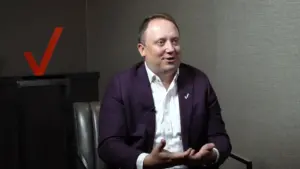 December 1, 2023
For a special episode of The Verizon Partner Network the focus was on the considerable role of partnerships in the Verizon Partner Program and the leaders shared their perspectives on the initiative. Their conversation brought about a lot of thought-providing context on the evolving telecommunications landscape. In today's era, collaboration and integration are key to […]
Read More