AI Adoption in Healthcare is Growing. Healthcare Pros Need To Differentiate Between AI, Automation, and Unfounded Hype.
According to a recent survey from healthcare advisory firm Sage Growth Partners, a staggering 90% of hospitals now have the power of artificial intelligence on their radar, in varying stages of adoption, to revolutionize patient care and streamline operations. AI adoption in healthcare organizations is poised to achieve better, more equitable, and affordable patient outcomes. For example, machine learning in medical diagnostics has already shown significant potential to improve the accuracy and efficiency of diagnoses.
Healthcare has increasingly become the ultimate proving ground for AI technology, with applications ranging from predictive analytics to personalized medicine. Experts believe that AI and ML can revolutionize the industry by identifying patterns in complex data, automating repetitive tasks, and enabling more informed decision-making. It's becoming more and more evident, though, that this technology ecosystem can come with a lot of hype, and that hype can cloud important judgment and understandings around different tech in the artificial intelligence ecosystem. Christina Cussimanio, SVP of Marketing at AGS Health, highlights the growing role of AI adoption in healthcare organizations, emphasizing the distinction between AI and automation while illustrating AI's potential to transform revenue cycle management.
Christina's Thoughts
"Did you know more than 80% of healthcare organizations report they've already implemented an AI strategy? AI is addressing some of healthcare organizations' biggest pain points, increasing revenue capture, and helping those early adopters achieve revenue integrity. With that being said, AI and automation are terms that are often used interchangeably.
However, the differences are not as subtle as they appear. While automation's about setting up bots to follow a set of predefined rules, AI is about setting up cognitive bots to make their own decisions. AI is made up of different technologies that allow the machine to act at the human level of intelligence, a process that requires learning from past experiences and self-correction to make decisions and reach conclusions. A good example of AI is the ability to predict denials by identifying and assessing attributes commonly found in at-risk claims before or prior to submission. You can learn more about the role of AI in RCM operations by reading our white paper, artificial intelligence for RCM, separating hype from reality."
Article Written by Azam Saghir.
Latest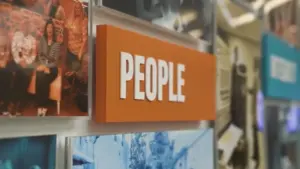 November 29, 2023
At IC System, the language of empathy speaks louder than the transactions of debt collection. In a compelling video feature, IC System's dedicated team casts a spotlight on their unique approach—combining heartfelt empathy with innovative solutions to navigate the often challenging landscape of financial obligations. IC System champions a path of compassion, delving deep […]
Read More