Amazon's Health Tech Team Is Proof Of Their Recruiting
Details about Amazon's ambitions in healthcare are still sparse at this point, but the online retail giant appears to be building an all-star team to lead the new venture.
Earlier this year Amazon announced a partnership with Berkshire Hathaway and JPMorgan Chase to create a new venture aimed at lowering healthcare costs and improving quality for employees. The company is also reportedly looking to give traditional medical suppliers a run for their money.
CNBC reported late last week that Amazon quietly hired Taha Kass-Hout, MD, a former FDA chief health informatics officer, to serve in a business development role focusing on healthcare projects. The report cited an unnamed source with knowledge of the hire. Kass-Hout joins Babak Parviz, a former Google X director who joined Amazon in 2014 as a vice president
Read The Full Article Here
Latest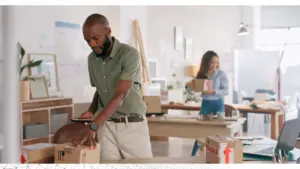 November 29, 2023
While the logistics industry often gravitates toward cutting-edge technology, Wesley Boyce, an Assistant Professor of Practice in Supply Chain Management and Analytics at the University of Nebraska-Lincoln, brings to light the enduring significance of radio communication. In a world enthralled by digital innovation, he argues that the simplicity of radios could be their greatest […]
Read More