How Healthcare Organizations Are Navigating Compliance Challenges during the COVID Pandemic
The COVID-19 pandemic has strained healthcare systems and those who work in them all over the world.
But, with more patients and more work, there cannot be a reduction in standards or compliance.
Rich Feczko, National Director of Standards & Innovation for Compass One Healthcare, is one of many mourning the recent loss of loved ones in this period. Though his family members did not pass because of COVID, he said importance of the work he does comes into focus after being reminded of the human side of care.
"It does hit home. Generalizing my own thoughts with regards to our intelligent response as an organization and bringing that approach, not only from a technology and manual application, but really from a human standpoint, heightens awareness and really heightens purpose," Feczsko said.
That means making sure products and devices do what they need to do and are compliant with the needs of those working in the industry. That's what Compass One found in Surfacide.
"As an early adopter to using UV-C technology, up until the time Surfacide came to life, if you will, the entire industry was sequestered to using single-emitter UV-C. [It] had limited capabilities, although UV-C had already been validated by several leading epidemiologists and infection preventionists in the industry," he said. "What we were able to do with Surfacide in our partnership was to utilize Surfacide in the UVC system, and the three-emitter system they provide, in a more intelligent way."
Latest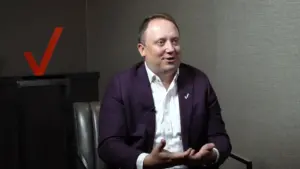 December 1, 2023
For a special episode of The Verizon Partner Network the focus was on the considerable role of partnerships in the Verizon Partner Program and the leaders shared their perspectives on the initiative. Their conversation brought about a lot of thought-providing context on the evolving telecommunications landscape. In today's era, collaboration and integration are key to […]
Read More