An App Could Change How Obesity is Assessed
The idea that something still widely used in the medical world is outdated is an unnerving thought. However, such is the case with the Body Mass Index (BMI), although this appears to be coming to an end.
After more than a decade of research, Richard Barnes, CEO of Malvern, England-based Select Research and partners at the Mayo Clinic in the U.S. have unveiled an antidote to the 1830s measurement tool that is BMI.
Mayo Clinic Research Associate Dr. Jose Medina-Inojosa, M.D. and Barnes believe Body Volume Index (BVI) is a much better determinant of whether someone is at risk for cardiovascular diseases and diabetes.
"[BMI] is not the complete picture and it's designed for population statistics. So, for it to be used for an individual assessment of risk is, I believe, inappropriate," Barnes said. "Yet, to be fair, there hasn't been anything else available until now."
What Barnes is calling Body Volume Indicator takes an individual person's body and measures weight in seven segments as opposed to simply height and weight. This should better determine how at-risk an individual is, giving doctors a clearer course of action and potentially saving clients money on premiums.
The progression of personal technology has been critical to this innovation. Users have photos taken of themselves on a smart device and the software analyzes the images. People have become much more comfortable with this as technology has become a larger part of daily life in the past 10 years, according to Barnes.
"I can't stress strongly enough the smartphone has allowed us to deliver that in a way we weren't able to before," Barnes said. "BMI is just height and weight and that simplicity always meant people had an excuse not to migrate to something else."
Dr. Medina said the development will help hospitals integrate data on specific patients to the electronic health record system and support the growing field of telemedicine.
"I'm very hopeful this will ease the workload and help the actual face-to-face interactions between the practitioner and the patient," he said.
The BVI app is currently available in the app store on Android and iOS to provide a demonstration. In the coming months the goal is that a number can be associated with pictures to appropriately assess risk.
For the latest news, videos, and podcasts in the Healthcare Industry, be sure to subscribe to our industry publication.
Follow us on social media for the latest updates in B2B!
Twitter – @HealthMKSL
Facebook – facebook.com/marketscale
LinkedIn – linkedin.com/company/marketscale
Latest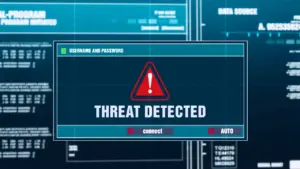 December 8, 2023
To keep up with the growing threats, cybersecurity in healthcare is a high-level priority. The recent ransomware attack on Ardent Health underscores a stark reality for the healthcare industry: cyber threats are a significant and ongoing challenge. Mike Saylor, the CEO of Blackswan Cybersecurity, LLC, sheds light on the complexities of cybersecurity in healthcare. […]
Read More