ROI of Working with TPC
Today's independent community-based hospitals are operating on razor-thin margins in a market that caters to large consolidated health systems.
While the advantages of size and scale are real, about 80% of those can be realized without a merger or acquisition.
TPC allows hospitals to aggregate and work together like a large system – while remaining independent to serve their communities as they see fit.
Together, TPC Member hospitals achieve savings and value beyond what they could typically achieve on their own.
Member hospitals experience a significant return on investment– an average of over 200% over the last several years.
Learn more about how TPC can help your community-based hospital obtain system-level value.
Read more at tpc1.com
Latest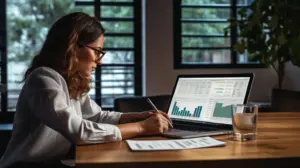 October 4, 2023
The intersection between security and financial acumen often gets overshadowed in a constantly changing economic landscape. While security is essential for safeguarding assets and ensuring continuity, its perceived monetary value is mired in misconceptions affecting company profitability. For many, security is viewed primarily as an expense rather than a potential cost-saver. However, understanding […]
Read More