AirBnb Continues To Disrupt Hotel Industry, But It Has Problems Of Its Own
A Bloomberg report released this week highlighted some of the more expensive cities where rental lodging giant AirBnB has listings. With Miami topping the list at an average at an average $205 USD per night rate, it raises questions as to how the budget-friendly company still manages to take business away from big name hotel conglomerates.
AirBnB began its ascent into the "sharing economy" with a similar platform as Uber in 2008 and is now valued at an estimated $31 billion dollars. AirBnB acts as a broker between tenants and guests looking for short term rentals—a system so simple and popular it now has listings in more than 80,000 cities in over 190 countries.
So how has this affected the hotel industry?
In addition to the benefits guests have in terms of location, price, and accessibility, AirBnB users are given an alternative to over-priced, limited space hotels during peak holiday seasons.
According to a report released by Harvard School of Business professors earlier this year, in the 10 biggest cities with AirBnB market share, the company directly resulted in 1.3% fewer hotel nights booked and a 1.5% loss in revenue. Due to the increasing competition for bookings between hotels and AirBnB users, the study found during peak travel times guests would benefit from an average $57 "consumer surplus", which did not necessarily translate into extra money in a consumer's pocket, but rather would be reflected in lower hotel booking accommodations for competitive locations.
The biggest challenge the company faces today is growing regulation and concern from communities over rising rental costs resulting from AirBnB rates. New York City has been one of the more vocal opponents of the marketplace, and just last week the City Council voted overwhelmingly for AirBnB to hand over records including names and addresses of hosts in order to police users not complying with home-sharing laws that many argue drive up rent prices throughout boroughs. The new legislation is expected to significantly impact the revenue from a city that generates over $140 million a year for the company—a number that could potentially decrease by half following the crackdown. With similar regulatory battles between the company and major cities around the world like San Francisco to Amsterdam continuing to shape out, AirBnB continues to prove itself as a profitable outlier in the face of regulation and competition.
Latest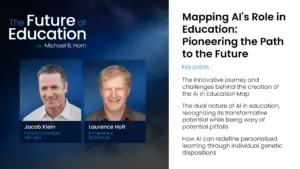 October 2, 2023
Mapping AI's role in education should be a critical step in bringing together innovative technology-based solutions with the expertise of human educators. With rapid advancements in artificial intelligence and an increased reliance on technology-driven educational solutions, the education landscape is on the brink of a significant transformation. AI promises highly personalized learning experiences, efficient administrative […]
Read More