WATCH: The Best Times for Vacation Deals in 2018, By the Month
Novice and veteran travelers alike know the value of a good deal to a destination they've had on their bucket list for a while. Unfortunately, finding those deals can sometimes boil down to the luck of the draw. Being able to predict the best times of year to book a trip to your dream city can mean the difference between snagging a deal and missing it completely. Recently, Booking.com released a list of places to visit when they're at their most inexpensive.
Booking.com took the average price per night of common three, four, and five star hotels in various cities around the globe. Then, it generated a list made up of these destinations when the deals are ripe. If you're planning a trip to any of these cities, prepare to be on the lookout for discounts and deals before they arrive.
January — Copenhagen, Denmark
February — Buenos Aires, Argentina
March — Kuta, Indonesia
April — Zurich, Switzerland
May — Melbourne, Australia
June — Chiang Mai, Thailand
July — Abu Dhabi, UAE
August — Rio de Janeiro, Brazil
September — Mexico City, Mexico
October — Auckland, New Zealand
November — Athens, Greece
December — Amsterdam, the Netherlands
Latest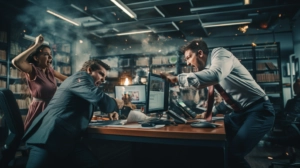 September 22, 2023
The kind of news that is delivered everyday serves as a grim reminder of the escalating violence across the U.S. Evidently, the need for proactive measures to ensure safety has never been more pressing. Such violence is not limited to any particular locale. It's actually permeating in so many different areas once considered […]
Read More