Business Class: Viva Las Vegas!
This episode of Business Class boards a plane for Las Vegas!
There are plenty of reasons why people travel to Vegas, both for business or leisure. Our travel experts, Cameron Cooper and Tim Maitland, are here to help you navigate the wild west of sin city and make the most of your time in one of the most interesting cities in the world.
"The first time I visited I really enjoyed this large-scale place that didn't even really feel real," Tim says. Cameron brings her tips for booking flights and hotels on the busiest weekends.
All of that and more in this episode of Business Class!
Latest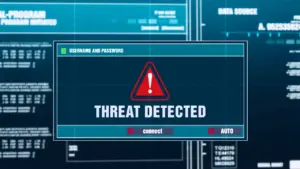 December 8, 2023
To keep up with the growing threats, cybersecurity in healthcare is a high-level priority. The recent ransomware attack on Ardent Health underscores a stark reality for the healthcare industry: cyber threats are a significant and ongoing challenge. Mike Saylor, the CEO of Blackswan Cybersecurity, LLC, sheds light on the complexities of cybersecurity in healthcare. […]
Read More