GrandStay and SkyTouch Reach Deal
A deal has been made between GrandStay Hotels and SkyTouch Technology that will bring SkyTouch Hotel OS to the hotel brand's 41 properties.
"As a brand, we evaluate and select leading technology solutions that make life easier for our hotel owners and staff and create a better experience for our guests," said Jon Kennedy, President of GrandStay Hospitality, LLC. "Because we are a 24-hour operation, we also needed support that is available 24 hours a day by phone, email, or chat."
SkyTouch Hotel OS features an easy-to-use mobile interface custom built to reduce hoteliers' time spent on using technology and increase their time spent on hotel guests. So far, the OS has been installed in 7,000 hotels, comprising more than half a million rooms.
"Our goal is to enable the GrandStay team to grow their brand and help their properties achieve success," said SkyTouch CEO, Todd Davis.[1]
[1] http://www.skytouchtechnology.com/press/skytouch-technology-press-releases/grandstay-looks-to-skytouch-to-provide-cloud-based-pms-to-its-growing-portfolio-of-hotels/
Latest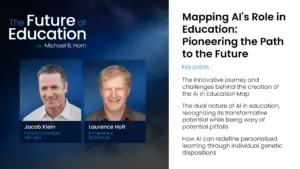 October 2, 2023
Mapping AI's role in education should be a critical step in bringing together innovative technology-based solutions with the expertise of human educators. With rapid advancements in artificial intelligence and an increased reliance on technology-driven educational solutions, the education landscape is on the brink of a significant transformation. AI promises highly personalized learning experiences, efficient administrative […]
Read More