How One Company Expects to Dominate Corporate Lunches
In India, the foodtech industry on fire right now—and Swiggy has become a major player. To stay relevant, the foodtech innovator is experimenting with B2B segment services by launching a pilot program for B2B food aggregation.
Swiggy Café started three months ago, is digitizing corporate cafeterias and being tested at two locations in Bengaluru representing the corporate sector.
Swiggy Café, reportedly still in development and looking to use their program as part of an overall larger business plan, gives users an app to order lunch from certain cafeterias in corporate hubs and receive notification when it is ready.
The idea is to cut wait times and improve efficiency during the lunch rush. The service is currently being used a few hundred times per day. Swiggy's larger service, which offers food delivery, is currently handling more than 650,000 orders per day.
According to TechCrunch.com, the B2B food delivery arena is one of the largest untapped areas in the corporate world. While consumers have services such as Amazon and Instacart vying for our business, one area—the food and ingredient delivery for businesses—is still greatly underserved. This market is attention and capital starved and the industry is far behind where it could be, as result. One example is the food-preparation facilities and the challenges they face getting the ingredients to cook the food that consumers crave.
Another company ripe for the B2B market are those like Accomplice, whose apps coordinate ridesharing and food ordering. Already used in the B2C market, businesses also make a good market for these aggregator apps. They allow employees to save money for their employers and companies to save money for their clients. This is particularly true in situations in which travel and food expenses are reimbursed, as it provides a single platform form which to do business in a more cost-effective and time-efficient manner.
Accomplice Founder and CEO Hani Samaan wants to expand his presence throughout the U.S. and outside of America's borders. Meanwhile, great news is reported for Swiggy as well—spending on food and business in the B2B space alone is estimated to reach $14 billion in India in 2018 with the sector growing at 15 percent per annum.
Latest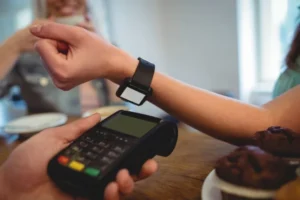 September 23, 2022
Inflation and ongoing concerns of a recession are affecting consumer spending behaviors. And as always, the restaurant industry is a great place to take the temperature of what people are willing to
Read more