Shiji Information Technology Scores $486 Million Dollar Investment
Shiji Information Technology, a software and data systems company that provides to hotel groups like InterContinental Hotels, retailers like Starbucks Corp, and entertainment companies, landed a $486 million-dollar investment from Alibaba, China's biggest e-commerce company. Along with the investment, Alibaba will now own a 38% stake in the company.
This is not the first time Alibaba has made a deal with Shiji. In 2014, Taobao Software Co, a branch of Alibaba acquired a 15% stake in Shiji for $446.3 million to enhance their online travel firm.
The deal is on the heels of a "new retail" strategic cooperation, Shiji said that it hopes to leverage big-data to shake up China's huge but stalling retail market. "We are seeing the early results from our efforts to integrate online and offline with our New Retail strategy, and consumers have benefited from access to high-quality products, improved customer experience and the tremendous convenience of shopping anytime, anywhere," CEO Daniel Zhang said.[1]
The plan is to spend $15 billion on research and aims to serve 2 billion customers and create 100 million jobs over the span of the next 20 years.
[1] http://footwearnews.com/2018/business/technology/alibaba-invests-millions-big-data-china-492811/
Latest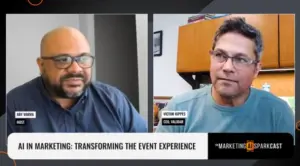 November 28, 2023
AI has been gradually changing the landscape of event technology at a very rapid pace. In an industry where staying ahead of technological trends is crucial, AI's impact on marketing and event management has become increasingly significant. As witnessed in the rise of account-based marketing and enhanced personalization, AI is effectively reshaping how events […]
Read More