The $23 Billion Asset the Hospitality Industry Needs to Capitalize On
A striking image of a lush beach and clear ocean water is difficult to shake. So is a plate of sushi so finely presented it might be art. For generations a single photo has drawn travelers and eaters to new destinations and restaurants. In the age of smartphones, this pattern is no different. What differs is how the hospitality industry creates, shares, and exploits the power of a single, powerful image.
The fear of missing out is a feeling almost all Instagram users can identify with. Scrolling past photos of delicious food and thrilling adventures naturally makes a user want to eat and enjoy the same. Recently, Instagram capitalized on that feeling with "Shoppable" posts that grab a user's interest with a compelling post and then put them one click away from a purchase opportunity.[1] Fashion has been utilizing this strategy for years and hospitality is scrambling to catch up. Already over 80% of Instagram's gigantic 800 million active user base follow a business profile.[2] Organic posts from businesses avoid the stigma of advertising while creating a lasting brand relationship with users.[3]
Smartphone technology is not just changing how the hospitality industry reaches its audience. It's also changing how they conduct business. Right now, Instagram is partnering to allow a user to go from tantalizing food post to booking a table without ever leaving the app.[4]
New forms of delivery are challenging traditional models. "Aggregators" bring access to multiple restaurants together in one portal. "New Delivery" takes the delivery out of the restaurant's hands entirely, opening up whole new cuisines and price points to delivery that formerly seemed stuck in the dining room.[5] Analysts suggest that the market opened by New Delivery could grow to $23 billion by 2025.
With millions of users on the platform, a streamlined and convenient connection between impression and purchase is essential. Hospitality may not be the first to leverage social media like Instagram to make this happen, but the industry is certainly making it its own.
[1] http://www.traveltripper.com/blog/top-10-hotels-on-instagram-2017-edition/
[2] https://blog.hubspot.com/marketing/selling-on-instagram
[3] http://www.traveltripper.com/blog/top-10-hotels-on-instagram-2017-edition/
[4] https://www.bighospitality.co.uk/Article/2018/08/07/Instagram-partners-with-Quandoo-to-allow-in-app-restaurant-bookings?utm_content=75471182&utm_medium=social&utm_source=twitter
[5] https://www.mckinsey.com/industries/high-tech/our-insights/the-changing-market-for-food-delivery
Latest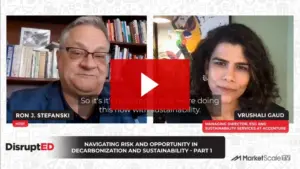 September 26, 2023
The global conversation has shifted dramatically towards decarbonization and sustainability in recent years. With the world experiencing unprecedented levels of disruption, from 5G technology to the challenges of a pandemic, the urgency to address climate change and its implications has never been more palpable. Although most business leaders see the vision of Sustainable Development […]
Read More