The Outlook on Travel for the End of 2020
This week on Say Yes To Travel, Sarah Dandashy sits down with John Dekker, one of the best Travel Agents she knows. He was a guest on this podcast back in April–he is so knowledgeable, Sarah figured it would be great to have him on again. As the pandemic is still in full swing three months later (with no signs of letting up–at least in the Los Angeles area), Dandashy figured a sit down with "Uncle John" to discuss where we are now.
Powered by RedCircle
In usual form, John dove right in to talk about the big travel news of the day. Qantas Airlines just announced they would be ceasing all international flights until March of 2021. This is HUGE! Of course, with such a big airline taking such a big stance on operations, the question at hand is who else will follow suit? Time will tell.
For those eager to figure out a way to get to Europe this summer. So long as the travel ban is on, don't bother. As per a recent attempt by a few travelers who chartered a private plane to Italy, only to be fined and grounded long enough to let the pilots sleep. They were forced to come back immediately. The EU travel ban is a serious situation.
On a recent trip to Vegas, John shared his experience at Cesar's Palace as well as the Wynn. Biggest lesson: those hotels that stayed open throughout the pandemic are far more ready to handle guests right now.
Ultimately, if you are itching to get out of town, it is proving to be the summer of road trips. There are so many places to explore that aren't that far away. As airlines still try to figure out how to properly accommodate passenger loads and states continue to require quarantines–road trips seem to be the best options for those looking to get out of their homes.
Find him online to book a fab trip or on instagram at @johndekkertravel
Latest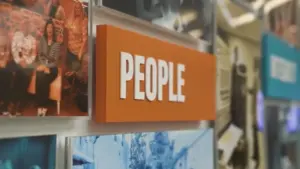 November 29, 2023
At IC System, the language of empathy speaks louder than the transactions of debt collection. In a compelling video feature, IC System's dedicated team casts a spotlight on their unique approach—combining heartfelt empathy with innovative solutions to navigate the often challenging landscape of financial obligations. IC System champions a path of compassion, delving deep […]
Read More