Travel Plans Increase Despite the Struggling Travel Industry

Many Americans are in the midst of putting the final touches on their holiday travel plans as we near the end of 2022. Experts are still expecting travel to be at the same rate as it was in past years with consumers saying they intend to continue making travel plans even with potential flight delays and cancellations, lack of hotel availability, and any other problems. However, resources in the travel industry for flights and hotels are still stretched thinly and are having trouble keeping up with the travel demand.
James Farrara, President at Inteletravel, discusses how Americans will still be travelling despite the high prices and the travel industry needs to find ways to meet demand or it could have a negative impact on the industry.
James' Thoughts:
"I can't say I agree that the current consumer environment is cautious. What we are seeing is a booming travel market and no indication of subsiding despite the economic concerns. Recent surveys, including ASTA, the American Society of Travel Advisors, which just released a survey last week, shows that 77% of consumers expect, would prefer to spend money on travel than on just about anything else.
And about 70% of them say they're going to spend more in 2023 than they did prior to the pandemic. 40% of them said absolutely nothing will stop them from taking a vacation. So, as a hotel operator, as an airline, I think you can expect a lot of business, but let's get more planes in the air, let's finish up hiring people.
Same with hotels, let's get more staffing because reduced capacity right now with both airlines and hotels, and increased demand, is the formula for higher rates, higher fairs, and that will slow down consumers perhaps. But beyond that, I mean, continue doing the good work that got you through this year to our improved position that we're in now and I think you can capture record business in 2023."
Latest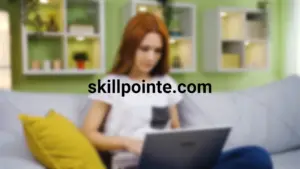 November 30, 2023
Adopting an entrepreneurial mindset is increasingly essential in today's diverse professional world. This approach, emphasizing resilience and innovation, is applicable in various careers, encouraging individuals to see opportunities in challenges and to think beyond conventional methods. SkillPointe recognizes the importance of aligning this entrepreneurial spirit with career aspirations. The organization assists individuals in transforming […]
Read More