MarketScale Industrial IoT 12/05/18: Connecting Rural America
In this episode of our Industrial IoT Podcast Show, we're exploring the surprising challenges that still loom over farmers, ranchers and growers, as well as the technology that's taking them to new heights. With net farm income at its third lowest over the last decade, the people who keep the industry afloat are always looking for innovation to cut costs and improve efficiency; IoT is key in this search.
We hear from Darcy Pawlik, VP of Agriculture for weather data company Understory, who explains the eco-friendly and economically beneficial impact IoT has already had on the agricultural sector, as well as from Pete DeNagy, President and Co-Founder of Internet of Things America, who sheds light on the lack of sensor connectivity still keeping many rural growers from taking command of this expanding technology.
RURAL AMERICA'S FIGHT FOR IOT CONNECTIVITY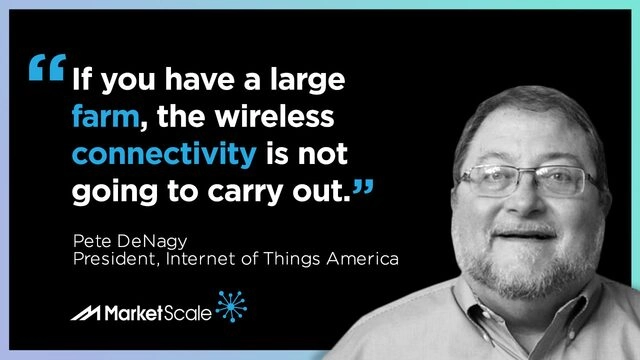 Connecting the unconnected. That's the motto Pete DeNagy, President and Co-Founder of Internet of Things America, live by every day. DeNagy manages IIoT solutions for rancher, farmers growers, small towns, and any type of small town application. "Most people in rural America these days have some sort of connectivity to the farm house, to the ranch. However, it doesn't extend to the field," DeNagy said.
He joined us on our podcast earlier this year and spoke with MarketScale Podcast Host Elmer Guardado, exploring why connectivity is still lacking in rural America, a market that's thriving off of IoT devices. The biggest obstacle remains that cellular carriers focus on mobile phones instead of sensor data, a much less profitable market. It doesn't help that agriculture thrives in the most isolated places. "They're architecting it for the road or close proximity to the road. If you have a large farm, the wireless connectivity is not going to carry out," DeNagy said. He gives us more context as to how his company is looking to solve the issue of bringing IoT to all of America.
UNIFORMITY WILL POWER INDUSTRY 4.0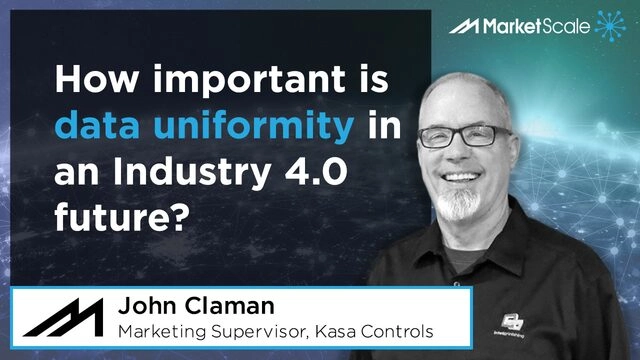 Today's news analysis takes a look at the implementation of Industry 4.0. Cyber-physical systems are becoming the new standard in manufacturing, as automated machinery is retrofitted to communicate on a network. The biggest benefit of Industry 4.0 is the trend toward unsiloing data. However, this won't do anyone any good if the data sets aren't uniform. Willem Sundblad said it best in his article on Smart Industry: to succeed in this next wave of manufacturing, data has to be interpretative, accessible, and all in one place.
We invited John Claman, Sales Representative for IntelliFinishing & Marketing Supervisor for Kasa Controls, on the podcast to get some first-person insight on Sundblad's article, and what will enable Industry 4.0 to prosper. For Claman, the future lies in open sourced technology. Claman, with more than 20 years of experience in data & analytics marketing research, knows how powerful accessible information is for success. With the abundance of data powering Industry 4.0, Claman said the "tide turns to those who have the skills to identify the important information and translate that information into recommendations decision makers can use."
IOT MEANS SUSTAINABILITY AND EFFICIENCY IN AGRICULTURE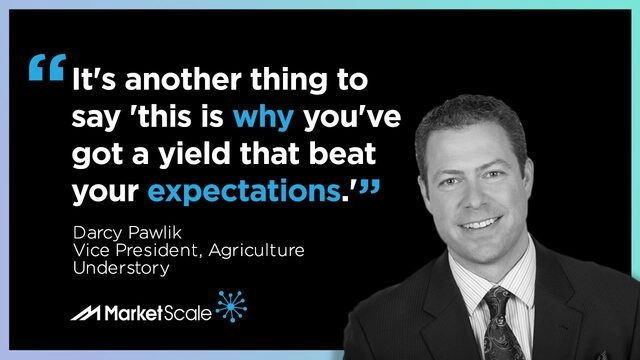 Our second feature stays in rural america, but turns the attention to IoT in use. The budding market for IoT products in agriculture is keeping everyone interested, from investors to innovators. Business Insider claimed the market could more than double in size from 2015 to 2020, reaching 75 million device installations. With increased access to data and a push for connectivity and efficiency, the agricultural industry has already seen benefits from this interconnected technology.
Darcy Pawlik, VP of Agriculture for Understory, a real-time weather data company that empowers farmers to monitor and improve crop yields, sees a sustainable agricultural future in IoT. "That's where you're really gonna move that sustainability index, it has everything to do with being more predictive and proactive," Pawlik said. His more than a decade of experience and passion in AgTech has shown Pawlik how crucial innovative technology is for farmers on tight budgets and fragile ecosystems. He explains how IoT products are increasing yields and lowering costs, and where technology fits into a world required to feed nearly 8 billion people and counting. "That kind of data and information is also going to be highly useful for those food processors, and then the food processors can continue moving that down the value chain," Pawlik said.
OTHER ARTICLES REFERENCED
For the latest news, videos, and podcasts in the IoT Industry, be sure to subscribe to our industry publication.
Follow us on social media for the latest updates in B2B!
Twitter – @IOTMKSL
Facebook – facebook.com/marketscale
LinkedIn – linkedin.com/company/marketscale
Latest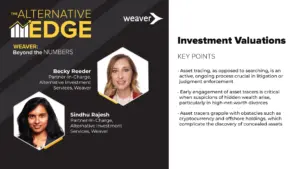 December 4, 2023
In this episode of The Alternative Edge, a Weaver: Beyond the Numbers Podcast, host Becky Reeder, an audit partner and co-leader of the alternative investments practice at Weaver, engages with Sindhu Rajesh, an Alternative Investment Services Partner with Weaver. They unpack the complexities of venture fund valuations, offering critical insights into industry dynamics and best […]
Read More